Daniel Roebuck
One of Hollywood's Most Familiar Faces!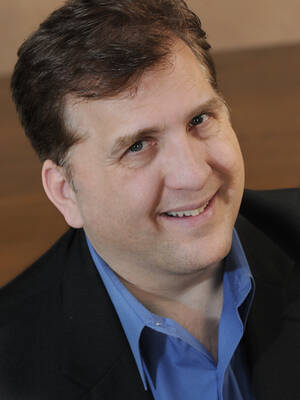 Daniel Roebuck Bio
Daniel Roebuck has always defied description. Although he is best known as one of Hollywood's busiest character actors (having starred on hit shows like LOST and MATLOCK and in blockbuster movies like THE FUGITIVE and AGENT CODY BANKS) Daniel has so much more to offer! He was performing as an impressionist at the age of 10; he joined the circus at 12 and toured as one of the youngest clowns in the country, soon he was entertaining as a magician and a stand up comic. He also started working in the theatre and acted in, wrote, produced and directed 40 plays- all before he turned 20 years old!
Beyond his gifts as an actor, Daniel has never missed an opportunity to serve. He loves to share his unique and positive outlook on life with others. He is a witness to the fact that anything is possible through persistence and perseverance!
Beyond that Daniel has proven time and again that he can communicate anything to anyone. You can look for him to successfully deliver a keynote speech, or comedy routine, or he can help you present your own ideas in any manner of your choosing.
When it comes to communicating with young people few in Hollywood are better suited! Mr. Roebuck has starred in 4 blockbuster children's "vehicles", CODY BANKS and its sequel, QUINTS on the DISNEY CHANNEL and SHREDDERMAN RULES for NICKOLEDEAN. Students of all ages have consistently enjoyed Daniel's energetic and exciting programs.
He landed in Hollywood 25 years ago and within 8 months he made his feature film debut starring in the teen comedy CAVEGIRL. Roebuck quickly realized that there was only one direction to travel in his career. Up!
Soon after CAVEGIRL, Roebuck established himself as one of the industry's youngest character actors with his haunting portrayal as the teenage killer, Samson in THE RIVER'S EDGE.
Since then Daniel Roebuck has continually challenged himself with each new role he undertakes.
His fearlessness was readily apparent as Roebuck took on the guise of Jay Leno in THE LATE SHIFT, HBO's critically acclaimed telefilm,
Never one to be satisfied, Daniel stepped into another set of famous shoes when he was asked to play Garry Marshall in BEHIND THE CAMERA; MORK AND MINDY, THE UNAUTHORIZED STORY. A long time fan of Marshall's oeuvre, Roebuck was thrilled to yet another leap into the world of Bio pics.
Aside from LOST and MATLOCK, Daniel television series include CAPITOL NEWS, A MINUTE WITH STAN HOOPER and NASH BRIDGES. On the latter he played Don Johnson's annoying boss, Rick Bettina.
Audiences will also remember Daniel for his many unforgettable guest star roles on TV over the years. Grateful that he's never been typecast Roebuck has played cops to crooks and everything in between. You have seen him on DESPERATE HOUSEWIVES, BONES, BOSTON LEGAL, ER, LAW AND ORDER, NAVY NCIS, GHOST WHISPERER, CSI and countless other shows.
Roebuck played lead roles in numerous television movies over the years. Some of the more recent titles include CONFESSIONS OF A SOCIOPATHIC SOCIAL CLIMBER (opposite Jennifer Love Hewitt), MURDER AT THE PRESIDIO, BEHIND THE CAMERA; THE UNAUTHORIZED STORY OF 'THREE'S COMPANY', A GLIMPSE OF HELL and COLD EQUATIONS.
On the big screen he starred in numerous studio pictures. He played opposite Oscar winner Tommy Lee Jones in THE FUGITIVE and reprised his role as Marshal Biggs in the blockbuster's sequel U.S. MARSHALS. He has also had important roles in FINAL DESTINATION, DISORGANIZED CRIME, MONEY TALKS, DOUBLE TAKE, WE WERE SOLDIERS, FLASH OF GENIUS and HALLOWEEN.
Daniel has also starred in many independent films as well. His favorites include, A DARK AND STORMY NIGHT, BUBBA HO TEP, DRIVEN, THE SURE HAND OF GOD, GRAVES END and EDDIE PRESLEY.
Daniel Roebuck began has career in a cardboard television in his parent's living room and has proven that a person's destiny can be achieved once it's earned! All he wanted to do from that early age was to make people laugh. Four decades later little has changed.
Don't miss this opportunity to share Daniel's POWERFUL, POSITIVE and PASSIONATE message with your organization!