Dan Buettner
Explore. Question. Act.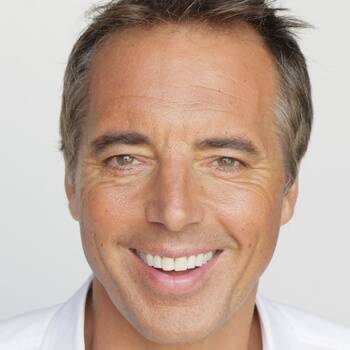 Dan Buettner
Explore. Question. Act.
About Dan Buettner
Dan Buettner is a National Geographic Fellow and New York Times best selling author. His New York Times Sunday Magazine article, "The Island Where People Forget to Die" was the second most popular article of 2012. He founded Blue Zones , a company that puts the world's best practices in longevity and well-being to work in people's lives. Buettner's National Geographic cover story on longevity, "The Secrets of Living Longer" was one of their top-selling issues in history and a made him a finalist ...
With your entertaining delivery, there was a palpable feeling of joy in the auditorium.
Greg McGruder - National Geographic Society
In 18 years, I have seen only a handful of speakers receive such a spontaneous and heartfelt standing ovation.
Curtis Hoehne - Nature's Sunshine
A home run with Dan!
Richard McLeod - Cisco Systems
3 speaker reviews for Dan Buettner View All