Premiere Exclusive
Curt Steinhorst
Founder of Focuswise, Leading Expert on Attention & Focus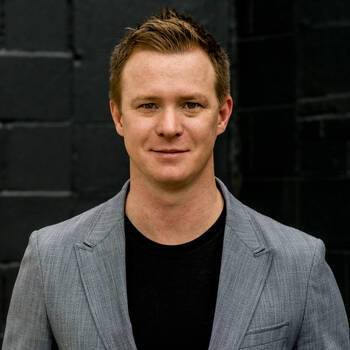 Premiere Exclusive
Curt Steinhorst
Founder of Focuswise, Leading Expert on Attention & Focus
About Curt Steinhorst
Curt Steinhorst is the bestselling author of Can I Have Your Attention? Inspiring Better Work Habits, Focusing Your Team, and Getting Stuff Done in the Constantly Connected Workplace. He is on a mission to rescue us from our distracted selves. After years studying the impact of tech on human behavior, Curt founded Focuswise, a consultancy that equips organizations to overcome the distinct challenges of the constantly-connected workplace.
Diagnosed with ADD as a child, Curt knows intimately the ...
It's no small feat to keep a room full of top performing wealth managers engaged and off their phones for an entire keynote. Not only did Curt maintain enthusiastic attention, but he gave us plenty of practical advice for finding focus in the ocean of distractions. His session was the highest rated of the conference, scoring 4.9 out of 5 in the follow up survey.
AMERIPRISE
The presentation was practical, funny, and well-received; we had a lot of buzz following the event. Curt's message thoughtfully addresses a central challenge in our fast-paced work culture. He was a true delight to work with, and we are already planning to bring him back!
MERCK
When I saw Curt speak I was immediately struck by his ability to think 'loud-world' differently and immediately booked him to present to BMLG.
Scott Borchetta, Founder and CEO - Big Machine Label Group, former American Idol Mentor
Curt's ability to command undivided attention is second to none. For someone who claims that attention is the heart of communication, he really lives up to his message
CEO - NTT DATA
If you're looking for someone who can equip your people to better focus in today's work environment and do so while keeping them entertained and engaged, look no further than Curt. He made us think, he kept us laughing, and we left knowing how to improve our lives by reclaiming our attention.
President / CEO - Aspen Ski Company
No workforce issue is more important to address than the challenge of digital distractions. Curt speaks to this issue with impressive knowledge and expertise, through a uniquely engaging and thought-provoking style. What most impressed me was the attention he gave to customizing his message for the specific needs of our industry.
President - Training Industry, INC
13 speaker reviews for Curt Steinhorst View All