Currently trending speakers
About
As the daughter of Muhammad Ali, the legendary former heavyweight champion of the world, Laila Ali's name was instantly a focus in the world of...
Founder of Celebrate Kids, Inc; Childhood Specialist, Helping Parents and Teachers Raise & Teach Children
Latest Review
Dr. Kathy was fantastic!! Although we had 300 fewer guests (due to Covid), we raised the same amount as our previous in-person event. Kathy's ...
Award Winning Christian Recording Artist
Latest Review
Mark did an absolutely fantastic job! He connected on every level with all of our guests and was able to incorporate humor, along with heartfelt ...
Emmy-Award Winning Journalist, "The View" co-host
Latest Review
Paula gives a clear and unmistakable testimony of how she came to faith and how Christ has made a difference in her life at every point. She is ...
Author, Speaker and Pregnancy Center Director
Latest Review
Candy Gibbs brings a powerful word wherever she goes because of what she carries, lives, and has surrendered her life to. The church, the family, ...
Author, Conservative Activist
About
A devoted Christian and unapologetically patriotic, David Harris Jr. endeavors to help society discover what it truly means to keep America great....
3 Videos
About
Jason Whitlock is an award-winning journalist, TV personality, radio host and podcaster. A graduate of and football letterman at Ball State...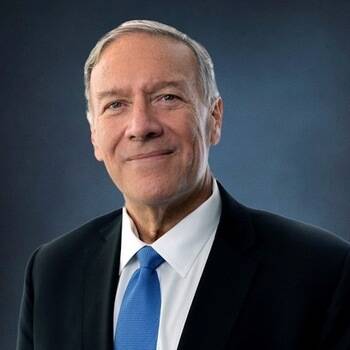 Former Secretary of State (2018-2021), Former Director of CIA (2017-2018)
About
Michael R. Pompeo served as the 70th United States Secretary of State from April 2018 through January 2021. He previously served from January 2017...
Inspiring Workplace Cultures Rooted in Values, Passion and Risk-Taking
About
Ryan Leak is the son of a preacher man from the Chicago land area. He currently serves on the teaching team at a few mega churches reaching 60,000...
5 Videos