Colt McCoy
NFL Quarterback, Graduated As The Winningest QB in College History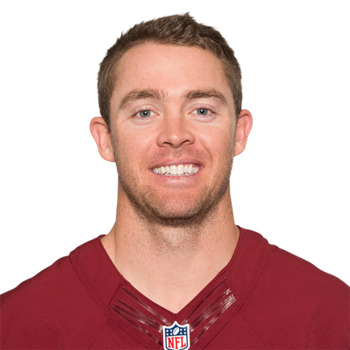 Colt McCoy Bio
Colt McCoy is currently the quarterback for the Washington Redskins. Following a storied college football career with the University of Texas,
A decorated high school player in the state of Texas, McCoy was recruited to the University of Texas, where he played for coach Mack Brown's Texas Longhorns football team ('05-'09). During his time at UT, Colt was a four-year starter, Walter Camp Award recipient ('08), Heisman Trophy finalist ('09), and four-year team MVP (the only player in school history to do so). One of the winningest quarterbacks, and arguably one of the most well-known college players of all time, in his senior season, McCoy won 13 of the top 15 major college player awards, including quarterback of the year, offensive player of the year and outstanding football player of the year.
In the 2010 NFL Draft, McCoy was selected in the 3rd round as the 85th overall pick by the Cleveland Browns. After two years with the Cleveland Browns, he was traded to the San Francisco 49ers, before landing with his current team, the Washington Redskins.
McCoy made his starting debut with the Redskins (while at the time starting quarterback, Robert Griffin III was injured) against NFC rival, the Dallas Cowboys; a game in which he led the team to an overtime victory, completing 25 of the 30 passes for 300 yards, and rushing for a touchdown. After a few seasons in the back-up position, McCoy got a chance at the starting spot last season. Unfortunately, he suffered a broken fibula, ending his '18 season.
McCoy was named starter of the Washington Redskins in Week 5 of the 2019 season vs the New England Patriots following an injury to Case Keenum. The 33 year-old veteran is heading into his 10th season as an NFL pro.