Premiere Exclusive
Carey Nieuwhof
Host of Carey Nieuwhof Leadership Podcast / Leadership Expert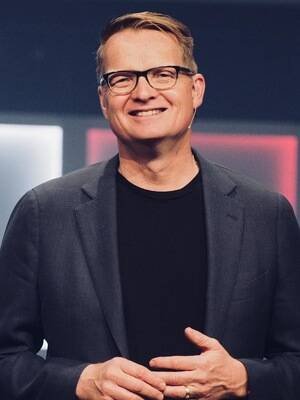 Carey Nieuwhof Bio
Carey Nieuwhof is a best-selling leadership author, speaker, podcaster, former attorney, and church planter.
Carey speaks to leaders around the world about leadership, change and personal growth. His podcast, The Carey Nieuwhof Leadership Podcast, has 18 million downloads and features interviews with many of today's top leaders.
In addition, Carey writes one of today's most influential leadership blogs at CareyNieuwhof.com. His online content is accessed by leaders over 1.5 million times a month. He holds degrees in law, theology, and history.
Carey's mission is to help people thrive in life and leadership. He has extensive experience helping organizations lead through change, develop high-capacity teams, deepen their personal growth along with their health.
His best-selling book, At Your Best: How to Get Time, Energy, and Priorities Working in Your Favor, is designed to help every leader escape stress and begin living at a sustainable pace and has been profiled by Forbes, Fast Company, and Business Insider.
His other books include Didn't See It Coming: Overcoming the Seven Greatest Challenges That No One Expects But Everyone Experiences, Lasting Impact: 7 Powerful Conversations That Will Help Your Church Grow, Leading Change Without Losing It and Parenting Beyond Your Capacity, co-authored with Reggie Joiner.
Carey and his wife Toni live north of Toronto, Ontario and have two grown sons. In his spare time, you'll catch him barbecuing on his Big Green Egg, cycling, or boating.