The following is from Dennis Snow's blog, "Dennis Snow's Service Excellence Blog": As a leader in the organization, remember that "everything speaks."; Your behavior in front of employees "speaks"; about what you truly value, and when words and behaviors don't align, behaviors will win out every time. Your employees judge your values by what you do. Here's an example of what I mean. I was conducting a customer service training program for a company in which every one of the company's employees ...
What a job means to Gen Yers depends on what's going on in their lives at any given time. Here are the seven job types for Generation Y:Sometimes they just want to hide out and collect a paycheck. I call this a safe harbor job. There are no upsides for the employer. Sometimes Gen Yers take a job while they are still taking stock and trying to figure out what they really want to do next. I call this a weigh station job. The key here is to get her to decide what she really wants next is to build a ...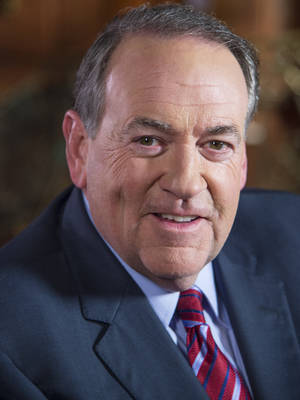 Last week, Mike Huckabee spoke at the Conservative Political Action Conference (CPAC). In his rousing speech, he touched on a number of issues close to conservatives' heart while urging supports to return the movement to its root principles. Watch the video of his speech below: Part 1 of 4: Part 2 of 4: Part 3 of 4: And finally ... part 4 of 4: Gov. Mike Huckabee speaks regularly with groups about such topics as politics, faith, health care and family. For information on how to bring him to your next ...
Ben Stein is being honored by The American Legion for his outspoken support of America's armed forces. Stein, an economist, author and actor, is the recipient of the veterans service organization's 2009 National Commander's Public Relations Award.The honor will be bestowed upon Stein by David K. Rehbein, the Legion's National Commander, during a luncheon ceremony on Wednesday."Ben Stein's intelligence and wisdom are well known," said Rehbein, "and he has demonstrated these qualities in a ...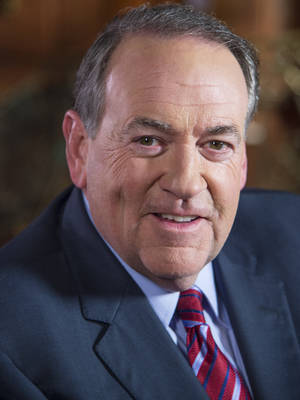 The death of legendary broadcaster Paul Harvey marks the passing of the most significant voice of the airwaves in my lifetime. Paul Harvey was beloved and trusted by the American people because his golden voice was matched by his unquestioned integrity. I listened to him from my days as a child and felt that he created a standard of excellence that was unmatched and untouched. One of the greatest and most humbling experiences of my life was being asked to substitute for him last summer a couple of times. I ...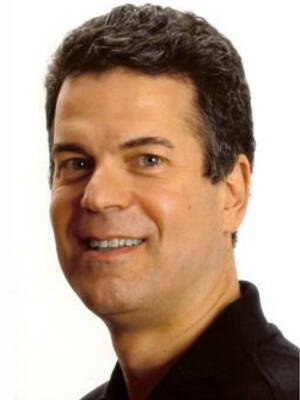 A few years ago Workplace911 did an online poll. It asked, "Which movie title best describes your relationship with your boss?"; Sure, the question was light-hearted, but the results weren't: Little Shop of Horrors: 20% It's a Wonderful Life: 24% But the #1 movie title describing the relationship between employees and bosses? House of Games: 56% To all the bosses out there, I have some bad news. In the "good old days,"; your people didn't like you that much. Given today's economic ...
Michael Steele, the newly elected chairman of the Republican National Committee, spoke with Fox News' Sean Hannity shortly after President Obama's congressional address. Steele acknowledged that the GOP "lost its way" in recent years but stated that the party is returning to fiscal responsibility. Watch his response below: For information on how to bring Michael Steele to your next event, visit www.premierespeakers.com/michael_steele.

When searching through PremiereSpeakers.com, you may notice something new. We have provided suggestions of three similar speakers on every speaker page. Our similar speaker recommendations are based on a number of things including speech topics, fee and location. It also connects speakers who work together or have some other relationship. For example, Kim Bearden is listed with Ron Clark because they are both co-founders of the Ron Clark Academy. It's not an exact science, and we'll continue ...
The following is from Dennis Snow's blog, "Dennis Snow's Service Excellence Blog": One of the magazines I enjoy reading is the Harvard Business Review. While some HBR articles are a bit too academic for my tastes, and many of the writers seem to have an unusual fondness for the word "indeed,"; the magazine definitely makes me think about business in new ways. The February, 2009 HBR had an article titled, "Moon Shots for Management,"; written by management guru Gary Hamel. The article focused on what Hamel ...
From Tim Sander's blog, "Sanders Says,": What this country needs is a psychic stimulus package. The current focus is only part of the solution. The "system"; that the government is trying to fix is comprised of a set of rules, regulations and transactions that comprise the banking system and central economy. The government's stimulus package pours adrenalin into the system, along with a few sparks, and waits for a beating heart. Meanwhile, the individuals crumble as they conduct their in-house run on ...