Tonya Reiman
Body Language Expert, Author of The Power of Body Language & The YES Factor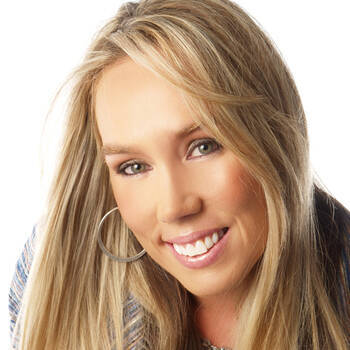 Tonya Reiman
Body Language Expert, Author of The Power of Body Language & The YES Factor
About Tonya Reiman
Tonya Reiman is a Nonverbal Communication Specialist. She is a media personality, keynote speaker, consultant and corporate trainer. In addition, she has authored three books: The Power of Body Language, The YES Factor and The Body Language of Dating.
She has provided expert body language analysis and knowledge of communication in print, radio and various TV media such as Fox News Channel, The Today Show, Good Morning America, Access Hollywood, EXTRA, and Fast Money. Furthermore, she contributes ...
After seeing Tonya on Fox, I booked her to do a talk at a lunch for my Wealth Management Clients. She tailored the talk to my guests, and they absolutely loved it! Tonya had her audience on the edge of their seats for the entire talk.
Michael Axelrod - Northwestern Mutual
Tonya was a wonderful speaker at our conference. She was energetic, interesting, and very knowledgeable on the subject of body language. We liked her so much, we have booked her for our next event.
Tom Evans, CEO - Bankrate.com
Tonya possesses a wealth of information on her subject matter and delivered it in a manner that kept us involved in the learning process.
Jose McGregor - Chief Criminal Investigation Bureau of Internal Revenue
She was absolutely brilliant--we're very happy!
Donna Vance - Woman's Day Magazine
I have never seen a speaker captivate an audience of 100 attorneys/accountants. She had their attention, participation, and now their gratitude. We learned how to use non-verbal communication to understand what people might really be thinking or feeling.
Noelle Geiger - NYSSCPA, Nassau Chapter
As always, Tonya was fabulous. She added a great presence to our event.
Karen - Starkey
8 speaker reviews for Tonya Reiman View All