Tonya Reiman
Body Language Expert, Author of The Power of Body Language & The YES Factor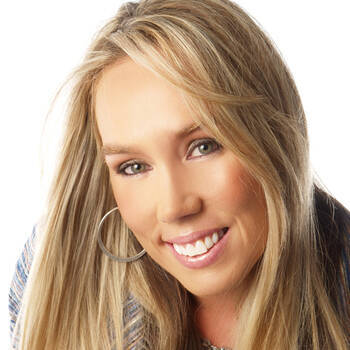 Tonya Reiman Bio
Tonya Reiman is a Nonverbal Communication Specialist. She is a media personality, keynote speaker, consultant and corporate trainer. In addition, she has authored three books: The Power of Body Language, The YES Factor and The Body Language of Dating.
She has provided expert body language analysis and knowledge of communication in print, radio and various TV media such as Fox News Channel, The Today Show, Good Morning America, Access Hollywood, EXTRA, and Fast Money. Furthermore, she contributes to articles on body language and persuasion which are featured in prints such as Cosmopolitan, Time Magazine, US Weekly,The Wall Street Journal, The New York Times, Men's Health, Women's Health and Woman's World.
Tonya Reiman's passion for body language began in her first year of college at Pace University when a psychology professor came nose to nose with her in order to demonstrate the significance of "personal space". Building from that pivotal moment, she later graduated from Pace University and began her independent research of non-verbal communication. Due to the disciplines' non-traditional nature, she was forced to create her program as she studied. In addition, She received a degree from the State University of New York in Communication.
For over a decade, Tonya honed her skills in the fields of training, communication and influence working with executives and staff in the financial industry. Her passion for hypnosis also proved useful in this arena and assisted many clients in furthering their goals.
Today, her keynotes, seminars and workshops assist companies in growth and effective communication. She is skilled in customization providing keynotes specific to the needs of the group or organization. Riveting, energizing and inspiring, she delivers practical content with each memorable presentation.