Terry Jones
Terry Jones, Founder of two billion dollar startups (Kayak & Travelocity) Author, Venture Capitalist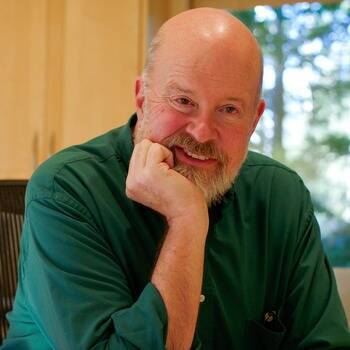 Terry Jones Text Reviews
Thank you for your generous contribution of time and effort toward the success of our Technology Executives Forum. Our forums will continue to be successful only so long as we are able to invite executives of your stature to participate in our panels.
David R. Peters - Richardson Chamber of Commerce
. . . Your remarks were inspiring and I'm simply delighted that our technology leaders had the opportunity to glean your insights.
Nicholas M. Donofrio - Technology and Manufacturing IBM
Reactions from our members indicate that you provoked the thinking of many, especially of those whose work and interests create or must respond to the changing landscape of electronic business opportunities.
Peter S. Hauge - Office of the IBM Academy of Technology
"Your presentation was perfect! Your marketing approach rather than technology approach really hit home."
International Car Wash Association
Terry made his speech fit perfectly based on my needs and I couldn't be happier.
Securities Industry Association
You challenged me more in 50 minutes that I've been challenged in the last 20 years.
Wellpoint
His willingness to share his knowledge and his ability to open the minds of our audience and focus on their future in the online world was remarkable.
ADP
You offered real promise and hope for these struggling companies because of your success.
Kleiner Perkins
His content was very good, but his delivery and humor made it even better.
SIA
Part motivation speech, part stand up comedy routine, Jones' address to several hundred community and business leaders wove together statistics, anecdotes, and jokes in a slick video presentation.
The Morning Call
Your presentation was perfect! Your marketing approach rather than technology approach really hit home.
International Car Wash Association
"Terry made his speech fit perfectly based on my needs and I couldn't be happier."
Securities Industry Association
Your presentation really hit the mark and the attendees were very pleased. Many of our attendees approached me to tell me how interesting, dynamic and "on-point" you were.
NACHA - The Electronic Payments Association
It's been three months since you spoke to our group and people are still using your examples!
Web Loyalty
Your comments created quite a bit of conversation among our executives, and that's just what I was hoping for!
AAA
You far exceeded our expectations, Terry, and our expectations were very high.
Ben Franklin Partners
Terry was EXCELLENT. We had great feedback from our customers!
ATG
Terry Jones really delivered. His presentation was highly rated and was right on target for an audience of diverse business types and sizes. Well done.
Las Vegas Chamber of Commerce
The substance of your speech was thoughtful, provocative, challenging, inspiring and comprehensive. Not only did you have a lot to say, but you said it very extraordinarily well. Your delivery was fabulous.
National Association for Home Care & Hospice
An even bigger thanks to you for speaking with our group. We had a highly successful conference all the way around but your talk was absolutely off the charts--exceptionally entertaining, tremendously informative, highly relevant, and very motivational.
Paciolan
You did a great job and the materials were well received. Your insights prompted some interesting discussion about our websites and use of technology. Thank you so much for your time and words of wisdom!
Energizer Holdings, Inc.
Thanks for a great talk. Excellent feedback from our portfolio companies, sponsors and other stakeholders about the content and the delivery--you were a big hit!
CT Innovations Inc.
Not only does Terry understand what it takes to scale a business, but he has faced these same challenges personally and has navigated through the roadblocks on his way to experiencing tremendous corporate success.
Magazines.com
Phenomenal! Very relevant as the General is on the cusp of a culture change . . . Understanding the criticality of "team" in conjunction with "culture" was well-stated and insightful!
Hewlett Packard
You did something rare--you actually gave us some ideas and examples that were useful. Most talks go to the edge of offering new information but don't quite make it there.
Georgia Technology Association
So much more than just a talking keynote, you engaged everyone and were not only insightful but humorous!
Ingram Cloud Summit
Terry's "On Innovation" talk was 100% on point, relevant and in pace with today's business challenges If this doesn't get you fired up, you are dead.
John Atkins - C-A-L Ranch Stores
Probably the most "on topic" message about innovation available!
Bill Mathews - Wilton
I truly enjoyed your presentation. Your delivery is easy to digest and related back to our individual business.
Karen Alberz, Mirazon
Your comments support much of our strategy - very relevant and timely.
Walter Fang - SoftStone Group
Extremely insightful and relevant! Terry engaging speaker for a large, diverse crowd allowing every attendee to take home actionable items to improve innovation within their organization.
Holly McCormick - Clayton Electric Cooperative
Very good - a lot smart insight.
Mary Nichols - Texas Mutual Insurance
I enjoyed the topic of your presentation and the slides. It is very useful at the moment for my company!
Oren Berkovich - Deloitte
You did an outstanding job and hit home - many points that will help us become better.
Carol Ogg - The Coco Marketing Group
Great job, I heard you at the IBM event and your message is directly on point.
Ford Goodman - Infomatica
You did something rare -- you actually gave us some ideas and examples that were useful. Most talks go t the edge of offering new information but don't quite make it there.
Robert Noble - Prudential
Terry was entertaining and engaging and really shed light on how AI will be the future. It was a very well articulated explanation of AI's relevant history and why and how it's important to the future of our business.
American Airlines
I very much enjoyed the presentation and REALLY like the concept of "turning off disruption and turning on innovation
President/CEO - Peterson Regional Medical Center
You made an impression and even now 2-3 months later I want to get and review your slides to be reminded of what you said and recapture the energy I felt after having experienced your presentation."
Director of Student Health Services, - Brigham Young University
Your presentation was both incredibly interesting and very thought provoking.
CEO - Gunnison Valley Hospital
CEO - USMD Health Systems
You've challenged me more in the last 50 minutes than I've been challenged in the last 20 years.
Larry Glasscock, CEO - Wellpoint
You brought so much passion and energy. I'm certain that our program will be more successful thanks to your participation.
Ginni Rometty, CEO - IBM
I have the world's toughest crowd and he won them over.
The Realty Alliance
Terry Jones is a master innovator and knows how to translate his experiences disrupting business models into practical advice. Our partners have new energy and focus on innovation for our firm.
Mike McGuire, CEO - Grant Thornton LLP
Terry Jones is that rare combination of been-there innovator and captivating storyteller. His challenge to us, that we shed our old skin in favor of innovative renewal should be the gospel for the 21st century.
Tom Wheeler, Former Chairman - Federal Communications Commission
Terry's real world stories and practical observations translate into individual and organizational creativity.
Robert Crandall, Former Chairman and CEO - American Airlines
Taking innovation from the lab to the business is very hard work. Terry's ideas can light a fire of innovation in your company for years to come.
Mark Pizzi, President and COO - Nationwide Insurance