Susan Dentzer
CEO of the Network for Excellence in Health Innovation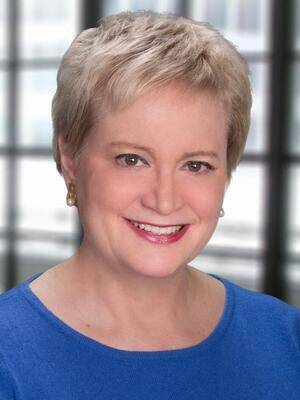 Susan Dentzer Text Reviews
Susan was exceptional. She is very knowledgeable and provided our attendees with great information and discussion. She was very cordial and met all our time lines.
Tom S. - Walgreens
Our event went very well and as for Susan--wonderful! She is such a gracious person and an engaging speaker. She received very high ratings--her material was very well received and relevant to the audience. We so appreciated her attendance.
Sharon Fletcher - NORIDIAN MUTUAL INSURANCE COMPANY , FARGO
Your insightful and thoughtful remarks and your candor responding to questions brought precisely the type of focus we hoped would transpire during the Conference morning session. The attendee evaluations of the Conference were uniform in their praise of your good work and that of fellow Panel members. Our constituents in the business community simply cannot ignore the imperative of health care reform communicated by your clear-headed thinking and the understated, yet forceful manner in which you chose to convey that message. You are a most gracious and kind person. I wish you best of luck going forward and I will keep Health Affairs on my short list of 'must read' policy journals.
Kelley School of Business - Indiana University
Susan was wonderful, and please convey our sincere appreciation to her. We have received very favorably comments on her session!
Event Director - Federation of State Medical Boards