Currently trending speakers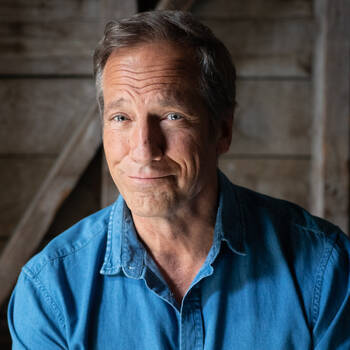 Host, Writer, Narrator, Producer, Actor and Spokesman
About
Mike Rowe is a writer, narrator, producer, recording artist, Emmy-Award winning TV Host, New York Times Best Selling author, and the CEO of the...
First female combat pilot in US history / US Senator
Latest Review
(Virtual event) By the time we finished Martha's presentation, it was evident what type of skills and psychology is needed to succeed. Martha was ...
Award-winning journalist and entrepreneur, Author of Smartcuts, The Storytelling Edge, Innovation, teamwork, and storytelling expert
Latest Review
THEY WERE LITERALLY COMING OVER TO ME BEFORE HE WAS FINISHED WITH JAWS DROPPED.
3 Reviews
"Captain America", Olympic Gold Medalist and World Cup Champion
About
Christie Pearce Rampone's life story exemplifies how humility, perseverance, and hard work can be the perfect formula for success, on and off the...
1 Video
About
Paul Sereno, Professor and National Geographic Explorer, works in his Fossil Lab at the University of Chicago, resurrecting creatures long extinct....
2 Videos
Become the #1 choice in crowded markets
Latest Review
Your message was spot on and I continue to hear from the sales force about how much they enjoyed it. I loved looking out into the crowd and ...
Risha Grant is Diversity Personified!
Latest Review
We had Risha Grant in for our International event in Belfast in February 2018, and she was phenomenal. Risha absolutely crushed it, she is ...
HGTV's Hometown, General Contractor and Adoption Advocate
About
Jonathan Walters is a licensed Building Contractor in Florida & Mississippi. Serving customers in both custom new construction & renovation...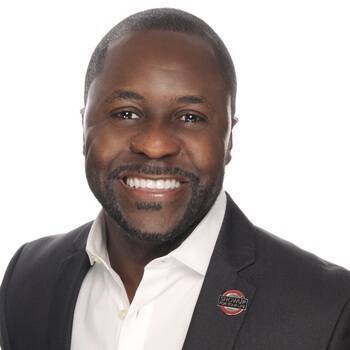 Strategic Storytelling Expert, empowering leaders to gain more influence, build greater connection, and increase sales through storytelling.
Latest Review
NASA's Goddard Space Flight Center contracted Andy to facilitate a 3-day storytelling training for NASA coaches. Andy's training was engaging, ...
New York Times Best-Selling Author, Entrepreneur, Sought-After Leadership Coach, and Former Marine Corps Officer.
Latest Review
The Lead Star team does an incredible job ensuring that the leadership solutions they provide are relevant to their client's culture. My team and ...
About
Jason Whitlock is an award-winning journalist, TV personality, radio host and podcaster. A graduate of and football letterman at Ball State...
Fox News Contributor, Political Commentator and WWE Wrestler
About
George "Tyrus" Murdoch is a Fox News contributor. He joined the network in 2016 and regularly contributes to FNC's late night program Gutfeld! A...
3 Videos
Former Congresswoman, 2020 Presidential Candidate, & Combat Veteran
About
Former Congresswoman and 2020 Presidential candidate Tulsi Gabbard is a combat veteran with deployments to the Middle East and Africa. She...
4 Videos