First American Woman to Summit Mt. Everest, Business Owner
Latest Review
I've heard nothing but positive things about your keynote speech. It was WONDERFUL. Even the most gruff refinery boys who usually perceive these ...
Basketball Play by Play Announcer, Survivor of United Airlines Flight 232
Latest Review
Jerry's ability to get through an horrific event, yet take lifelong lessons from it is truly inspirational. Our entire group was moved and ...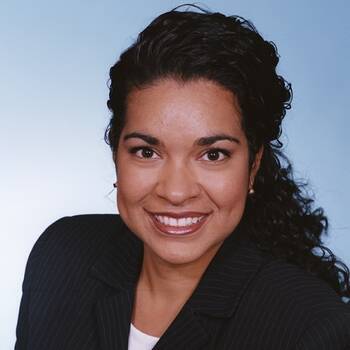 Survivor of the Deadly Colombian Mountain Crash, Safety Speaker
About
In 1995, Mercedes Ramirez Johnson narrowly survived a commercial airplane crash that killed 160 people, including her parents. As one of only four...
1 Video
Latest Review
In this industry, those that can truly inspire are among the few and we are delighted that you were able to spend time with our group to do just ...
Head Coach at Nevada, Olympian, National Champion
About
Coach Steve Alford has a great story to tell. When he was 10 years old, neighbors in his small town laughed at the kid shooting baskets in...
1 Video
Self Motivation Specialist, Inspirational Speaker, Quadriplegic
About
On April 29th 1989 whilst playing Australian Rules Football for Warrandyte in the outer Eastern suburbs of Melbourne, Gary Allsop suffered a broken...
Author of "Confessions of a Scholarship Winner" and "How to Graduate Debt Free"
Latest Review
"Kristina Ellis is a consummate professional, sharing her experiences of hardship and overcoming the odds. Our audience of about 100 business, ...
Women's Leadership and Youth Development
Latest Review
Let's face it, Leadership is hard. But this is also a great opportunity for individuals to step up and play critical roles to lead the necessary ...
NBC Investigative Journalist
About
Lisa Myers is an Emmy-award-winning Senior Investigative Correspondent for NBC News, and one of the most respected journalists in the country. Her...
First Woman CEO of a Winning America's Cup Team
About
Pioneering CEO and Captain of America True and one of the world's Top sailors, Dawn Riley has extensive and harrowing international experience...
1 Video
NY Times Bestselling Author of "The Christmas Shoes" & Featured speaker on Women of Faith, eWomen and Among Friends national conferences
About
Donna is... ..a mom, a wife, an animal lover, and a closet comedian at home. She's passionate about cooking (...and eating), reading, movies and...
Nationally-Syndicated Radio Hosts
Latest Review
Wow! What a fantastic message you delivered on Sunday! Man, you were right on target--the perfect combination of humor and holiness!
2 Reviews
Las Vegas Headliner, Host Personality, Philanthropist
Latest Review
If someone were to say to me 'hey you're gonna have a juggler come entertain and do a workshop' I would have said 'no way, no how' because my ...
Globally renowned ultramarathoner, one of TIME magazine's 100 Most Influential People in the World, recipient of the President's Council on Sports, Fitness & Nutrition Lifetime Achievement Award, winner of the World's Toughest Footrace.
About
TIME magazine named him one of the "Top 100 Most Influential People in the World." Men's Fitness hailed him as one of the fittest men on the...
2 Videos