Scott Steinberg
World's Leading Business Strategist & Fortune Magazines Master of Innovation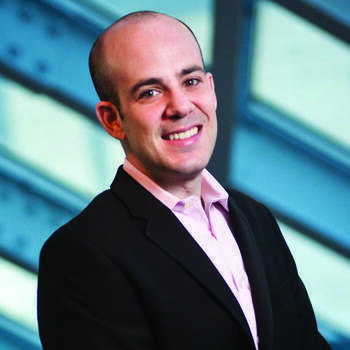 Scott Steinberg Text Reviews
If you really want to know about business, you should refer to Scott Steinberg.
Sir Richard Branson - Virgin Group
One of the best gurus on innovation and competitive advantage strategies to accelerate growth.
European Commission
A great speaker for financial and government audiences . . . his workshop on finance and online fundraising was well worth attending.
David Drake - Soho Loft Events
Not only is Scott a knowledgeable, go-to tech guru, but he is also a PR pro's jack-of-all-trades! Thanks to his assistance, we were able to conduct a very productive and incredibly valuable consumer event for my client.
Lisa M. Rigney - Ogilvy Public Relations
Scott was a great chairman for our Cloud Conference and led the audience through a highly insightful and relevant discussion throughout the two-day agenda. He's professional, accurate and a real pleasure to work with.
Ravi Virpal - FC Business Intelligence
Scott is an engaging, knowledgeable speaker who brings a wealth of experience and insider expertise.
Jonathan Block-Verk - PromaxBDA Marketing Association
Scott was phenomenal: We were very impressed by not only his content but also his presentation style. The session was fantastic--I suspect his speech will be a frequently downloaded presentation in our webinar archives.
Deborah Kasoff - Consumer Electronics Association
A polished and professional speaker, Scott's ability to captivate investors and corporate leaders while making complex concepts simple has been of marked benefit to our programs.
Scott Phillips - Coleman Research Group
Having Scott Steinberg headline our conference turned out to be the best decision we could have possibly made for the kickoff of our 2012 Global Entrepreneurship week activities.
Partnership Center - Northeastern State University
A first-rate speaker: Scott's ability to communicate clear, powerful and inspiring messages to live audiences is unmatched - it's no wonder both business and consumer event producers consider him a first port of call.
Ed Tropeano - Newswatch TV
Over the years we've worked with Scott a number of times, both as a speaker and consultant. He's succinct and insightful, his questions are timely and relevant, and he's provided highly valuable insights for us and our clients."
Jim Merrick - Zebra Partners
An erudite and expert voice . . . I've looked to Scott for smart commentary frequently, as he always delivers. I consider him one of the most trustworthy sources in my tenure as a journalist--work with him and expect canny results.
Matthew Kirdahy - Forbes
Scott has provided expert commentary in recent years on technology trends regarding the Internet, Web, gadgets and games--he knows his stuff, and is a real pro.
Mike Snider - USA Today
Highly recommended . . . Super sharp, well equipped, adaptable and finely polished, Scott's strategic thinking is second to none: We've enlisted his talents as a speaker on multiple occasions and are constantly begging him to come back.
Steve Fowler - Ayzenberg Group Advertising
Scott delivered a thought-provoking, dynamic address on the importance of innovation in an increasingly competitive world. Backed by solid research, he made the digital world simple, and provided thought leadership on how to drive your business forward.
David Fowler - Canadian Internet Registration Authority
Of all the so-called gurus out there, Scott is far and away the best! His knowledge, dedication and expertise are the reason that we at Procter & Gamble keep coming back!
Scott Eisenstein - Procter & Gamble
One of the best gurus on innovation and competitive advantage strategies to accelerate growth.
DG Enterprise
I heard Scott speak at a business event and had to buy his book not only for my staff but all the companies in the UTD Venture Development Lab. It's a must-read for anyone who wants to become relevant.
Dee Anderson - University of Texas at Dallas
Scott's talk was the highlight of the six-week event! He gave concrete, actionable examples for our students, was an absolute pleasure to work with and I highly recommend him as a teacher and speaker!
Gretchen VanEsselstyn - MediaBistro
Scott's messages about change, culture, innovation, and becoming remarkable provide wisdom from which every company should learn.
Bill Sproull - , Metroplex Technology Business Council
Scott's speech was an eye-opener for EMC. Insights from his talk, specifically his comments on how to build and foster an innovative culture, and research he covered regarding game-changing innovation in large enterprises, enabled us to spark change and innovation on a global scale
Calvin Smith, Principal Manager, Global Innovation & Marketing - Dell EMC
Scott understood the nuances of our industry and tailored the talk perfectly. Scott was a pleasure to work with and we would recommend him wholeheartedly to anyone searching for a vibrant and thoughtful speaker.
Debi Hamill, CEO - International Association of Outsourcing Professionals
Scott's speech was thought-provoking, coherent and succinct, backed by real-world innovation examples from his consulting experience. It was one of the best sessions that I have ever attended, and he held the audience engaged throughout his session. I highly recommend Scott for keynote sessions on Innovation and Business Strategy
Logan Vadivelu, Worldwide Smarter Process Solutions Leader - IBM
Drawing on a wealth of case examples and industry research, Scott's arguments underpinning the need to espouse the mantra of innovation in business hit the mark. With a high level of energy, pace and a healthy dose of good humor, Scott captured the audience's attention and helped contribute to a really rewarding event. We're already planning the next one
Bela Papp - Microsoft Advertising CEE & MEA
Scott is a polished speaker with the ability to inspire leaders and help them connect innovative ideas with practical business solutions that they can implement into their operations to drive immediate change and growth.
Jason Barnhart, Director of Prof. Development - Public Relations Society of America
Scott's message was relevant and relatable. Aside from this, he is one of the most professional and easy to work with collaborators I have ever dealt with.
Senior Producer - OptumRx