Scott Klososky
Writer of Digital Awakening, Producer of the Podcast, The Digital Optimist and Former CEO of Three Successful Startup Companies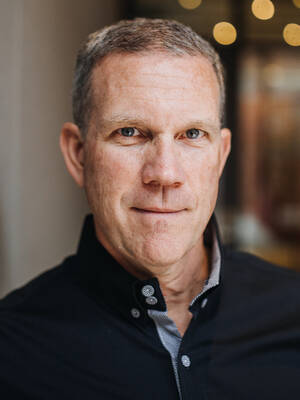 Scott Klososky Text Reviews
Scott Kososky was outstanding! He took the time to review the credit union history and directed his comments to specifics and suggestions that prompted the credit union CEOs and Directors to think of technology in a new perspective.
California Credit Union League
I thought Scott was engaging and thought-provoking. He did a good job of getting the audience to think beyond our sphere of involvement-- to look for solutions to problems by integrating dissimilar products into an altogether unique result.
International Highway Engineering Exchange Program
Thank you for doing such amazing job! I have heard nothing but praise and you really got people thinking and sparked some great discussions. Plus--you got us laughing!
World Airline Entertainment Association
Scott had the audience from hello. His blend of humor and customized content make him a standout among our keynote speakers. He delivered in attracting the audience to our last session and he held them in rapt attention until the last minute--no easy feat!
SAGE Event Management
Our guests consistently raved about the levels of expertise and breadth of knowledge that was presented--and the way it was presented. You have definitely set the standard for our future speakers.
The Odyssey OneSource Team
You were the hit of the event! Everyone was raving about your presentation and said you were a great start to the event. Thank you so much.
National Association of Dental Plans