Princess Sarah Culberson
Princess of Sierra Leone. Humanitarian. Educator. Author of A Princess Found.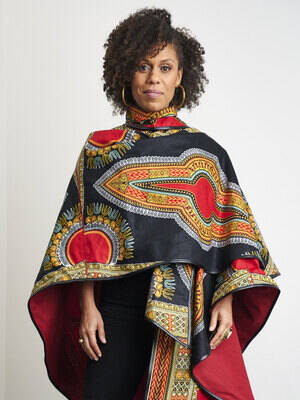 Princess Sarah Culberson Bio
Princess Sarah Culberson is a top diversity and inclusion keynote speaker who provides programs to build better leadership and company culture.
Princess Sarah was adopted one year after her first birthday by a loving, white West Virginia couple and raised in the United States with little knowledge of her ancestry.
In 2004 Sarah took the journey to Sierra Leone to meet her birth father and family and discovered she was considered a mahaloi, the child of a Paramount Chief, with the status of a princess. After going to Sierra Leone and seeing the aftermath of an 11 year civil war she co-founded Sierra Leone Rising, a non-profit to support the community. Sarah shared her inspiring story in a book she co-authored titled, "A Princess Found". Her story has been featured on CNN, Good Morning America, Tamron Hall show, BBC radio, LA Times, Singapore News and many other media outlets. Her passion for education does not stop with Sierra Leone; as Director of Outreach at the Oakwood School in Los Angeles, Sarah works daily with middle and high school students.
Princess Sarah has over 10 years of experience creating diversity, inclusion, equity programs to both corporate and educational groups. She relates her real-life stories, from growing up in a bi-racial family to becoming a princess and understanding the various intersections of life and how they bring us together.
Princess Sarah travels around the world speaking on diversity and inclusion, empowerment, leadership. She focuses on building a better community and culture both in and outside the workplace.