Rod Beckstrom
Former CEO of ICANN & US National Cyber Security Center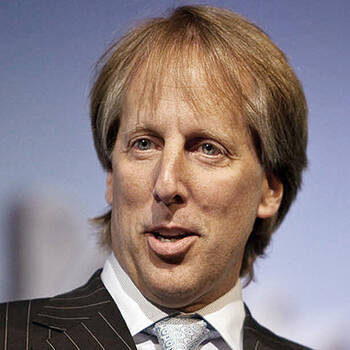 Rod Beckstrom Bio
Rod Beckstrom is a well-known cybersecurity authority, Internet leader and expert on organizational leadership. He is the former President and CEO of ICANN, founding Director of the U.S. Government's National Cybersecurity Center in the Department of Homeland Security and co-author of the critically acclaimed book, The Starfish and the Spider: The Unstoppable Power of Leaderless Organization.
He currently serves as an advisor to multinational companies, governments and international institutions and is Vice Chair of the Global Council on the Future of the Internet at the Swiss-based World Economic Forum. He is a frequent international media commentator and public speaker.
As a graduate student aided by two Nobel prize-winning economists, Rod created CAT S Software, a public risk management company, in his Stanford, California, garage apartment. As CEO, he grew it into a global enterprise and took it public on the NASDAQ before successfully merging it into another global organization. He has participated in founding numerous high-tech ventures, including Mergent Systems, a database company that was sold for $200 million within a year of its creation. He co-founded or provided original backing for companies and organizations including Privada Inc. (backed by American Express and First Data), eMotion Inc. (acquired by Kodak), SV2, Kiva.org and American Legal Net.
Rod is a committed philanthropist and environmentalist, serving as an advisory trustee of the Environmental Defense Fund and Jamii Bora Trust, an African micro-finance institution.
He graduated from Stanford University with a BA with Honors and Distinction and an MBA, and was a Fulbright Scholar in economics at the University of St. Gallen, Switzerland.