The following was written by speaker, trainer, and author, Robert Stevenson.
In the early 1960's, Phillip Knight and his college track coach, William Bowerman, sold imported Japanese sneakers from the backend of a station wagon. They invested $1,000 in start-up costs to get their company off and running.
In 1907, two teenagers from Seattle began a message-and-parcel delivery service for local merchants. The total investment to get their company started was $100.
With $900, Tom Monaghan and his brother bought a small pizzeria in 1960 and expanded their company using a simple strategy: locate their stores near college campuses or military bases and deliver their pizza within 30 minutes of receiving an order. Tom Monaghan didn't finish college, but as he would note, he stayed long enough to learn that college kids eat a lot.
In 1933, with $923 of their own money and $5,000 that they borrowed, two brothers with no business experience, rented a warehouse in Modesto, California and launched their business. Not only were they lacking business experience, they learned their new chosen profession, wine-making, by studying pamphlets at the local library.
An old, white-haired man drove around the country, giving out samples to people, of what he had cooked in the back of his station wagon. He wanted to show people just how good his fried specialty tasted.
Michael started his company in his college dorm room and ended up dropping out of college. Harvard college drop-out Bill and his high school friend Allen, moved into an Albuquerque hotel room, started a little computer software company and went bankrupt. They restarted it again, with a slightly different name, and the rest is history.
Today might not be going so well for you … and you or your company might be facing challenges or competition that seem to be overwhelming. I think it is safe to say Nike, United Parcel Service, Domino's Pizza, E & J Gallo Winery, Kentucky Fried Chicken, Dell Computer, and Microsoftall felt the same way numerous times. Success comes to those who will persist, fight, challenge, and change when times get tough. Nothing worthwhile ever comes easy. If those great companies can come from such humble beginnings and make it work … so can you.
The key word in all of this is "WORK."
For more information on how to book Robert Stevenson for your next event, visit PremiereSpeakers.com/robert_stevenson.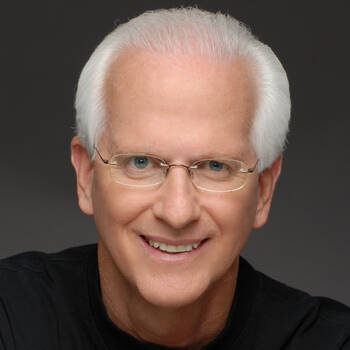 Want Robert Stevenson for your next event?
Find out more information, including fees and availability.
Find Out More
Keep Reading