Robert Stevenson
Respected Speaker, Author and Trainer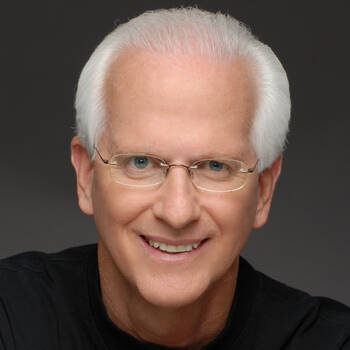 Robert Stevenson
Respected Speaker, Author and Trainer
About Robert Stevenson
Robert travels around the world, sharing powerful ideas for achieving excellence, both personally and professionally. His client list reads like the Who's Who in business. Companies like Prudential, FedEx, Berkshire Hathaway, Chevron, Harley-Davidson, Honeywell, KFC, Toyota, State Farm, Lockheed Martin, Caterpillar, American Express, Boeing, and Kellogg have all invited Robert Stevenson to help motivate, inspire and educate their employees.
Robert is one of the most widely sought after ...
"Robert Stevenson's presentation was absolutely amazing and nothing short of inspiring. He completely captured our audience with his high level of energy, his conviction, and the undeniable truth of his message. Robert did his homework and we appreciate all the preparation. It made the presentation feel like it was custom designed for our specific industry. We have had many speakers, but never any like Robert! Attached are the survey results from the two FedEx Leadership Live! sessions- they loved him and want more. We look forward to having him come back again in the future."
FEDEX
Your dynamic message and overall aura were phenomenal. The standing ovation and audience engagement were a testament to your lasting impression.
Prudential Life Insurance MDRT
"Your program was a tremendous success. I can't even tell you how many people wanted to know where I found you. It was like a request for our secret recipe. The one thing they were talking about at the entire conference was, YOU! You did your homework, you knew our business and everyone loved you!"
KENTUCKY FRIED CHICKEN
Our delegates have not stopped raving about your presentation! Never in my memory has a speaker received a standing ovation at an ESTO conference. Your message was very targeted and clearly made an impact.
Patty Hubbard - Vice President - National Councils - Travel Industry Association of America
The standing ovation has barely died down from your keynote presentation at this year's conference, but the raves continue! It's unanimous--you're the best speaker we've ever had at our convention. I look forward to working with you again--soon!
Fran Rickenbach, CAE - Executive Director - Sonitrol National Dealers Association
Thanks again for the great keynote. My audience loved it. You did exactly what I asked you to do--energize, inspire and set the tone for a great event. Your information was so insightful and your presentation was amazing, especially at 8:30 in the morning!
Furniture Today
26 speaker reviews for Robert Stevenson View All