Robert Stevenson
Best-Selling Author, world renowned speaker, ranked as one of the Top 5 Experts in the world on Change Management by LinkedIn Thinkers 360. He is a powerful keynote speaker with a humorous and engaging approach.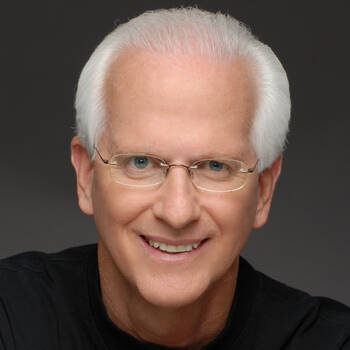 Robert Stevenson Bio
Robert travels around the world, sharing powerful ideas for achieving excellence, both personally and professionally. His client list reads like the Who's Who in business. Companies like Prudential, FedEx, Berkshire Hathaway, Chevron, Harley-Davidson, Honeywell, KFC, Toyota, State Farm, Lockheed Martin, Caterpillar, American Express, Boeing, and Kellogg have all invited Robert Stevenson to help motivate, inspire and educate their employees. Robert is one of the most widely sought after speakers in the world today as well as a best-selling author. Over 2 Million People have benefitted from his powerful, practical, compelling and thought provoking programs. He has owned five companies and sold internationally in over 20 countries. Robert is a man who has lived his experiences, not just studied them and he incorporates his vast knowledge into each of his custom designed programs. Robert has spoken to over 2,500 companies throughout the world and his research in the area of corporate and entrepreneurial success is extensive. He has interviewed over 10,000 employees, managers and senior executives in over 250 industries. With over 30 years of extensive corporate and entrepreneurial experience, Robert Stevenson understands what it takes to succeed. He teaches companies how to deal with risk, competition, and the ever-changing business environment. Robert helps prepare companies for the 21st century. Energy, power, content, and tangible solutions are all considerations in picking a speaker, and Robert has them all. He delivers programs with a powerful blend of experience, research, case studies and competitor perspectives, and his original insights help organizations, business leaders and associates understand how to unleash their future potential. He has shared the podium with such renowned speakers as former President George H.W. Bush, former Secretary of State Colin Powell, Tony Robbins, Tom Peters and former New York Mayor, Rudy Giuliani. His ability to connect with an audience is amazing; be it a strategic planning session for a Fortune 500 company to 20,000 salespeople, he excels at blending humor, facts, inspiration, conviction and audience participation. Robert delivers high-energy programs that can help any company or person achieve higher levels of excellence. A great business speaker doesn't just tell their story, they take the time and make the effort to understand YOUR story and unique needs. What makes Robert Stevenson different from other business speakers? He isn't locked in to one topic. His experience and pre-program interviews, affords him the knowledge to build a personalized keynote presentation by selecting the most relevant issues to your current business and industry challenges. Here is just a sampling of what some of his clients have had to say about Robert: FEDEX "Robert Stevenson's presentation was absolutely amazing and nothing short of inspiring. He completely captured our audience with his high level of energy, his conviction, and the undeniable truth of his message. Robert did his homework and we appreciate all the preparation. It made the presentation feel like it was custom designed for our specific industry. We have had many speakers, but never any like Robert! Attached are the survey results from the two FedEx Leadership Live! sessions- they loved him and want more. We look forward to having him come back again in the future." PRUDENTIAL LIFE INSURANCE "Thank you for your presentation at last night's Pru MDRT Event. You captured the audience's attention immediately and consistently maintained their interest throughout your presentation. You connected with the entire audience - new agents to veteran agents; Home Office and Field associates, Management and Non-management, International and US. Your presentation was definitely the highlight of the evening. Your dynamic message and overall aura were phenomenal. The standing ovation and audience engagement were a testament to your lasting impression. It was a pleasure meeting with you. I hope our paths cross again in the future. On behalf of myself, the team, and our attendees - thanks again." KENTUCKY FRIED CHICKEN "Your program was a tremendous success. I can't even tell you how many people wanted to know where I found you. It was like a request for our secret recipe. The one thing they were talking about at the entire conference was, YOU! You did your homework, you knew our business and everyone loved you!" Simply stated by one of his clients..."Robert not only did his homework but used what he learned to gain the interest and respect of the audience in the first ten minutes of his program. He really knew our industry and his research showed. He brought the house down and the audience to their feet!"