Randall Munson
Experience the Magic of an Extraordinary Speaker!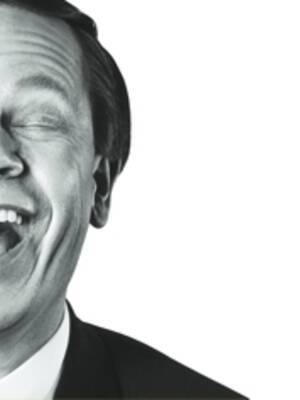 Randall Munson Text Reviews
Randall Munson is the perfect fit for an important event such as this because he connects with every person, from every country. Virtually every attendee rated his program EXCELLENT and they all want us to bring him back again!
David Chalmers - Macro4
Randall captivated everyone including our top executives, our entire management team, and our physicians and spouses. With his energetic, interactive style he enlightened, encouraged, and inspired all of us.
Carole Bleck, Physician Services - Affinity Medical Group
We are delighted that Randall returned to make this event the best in 10 years--and 10 years ago was the last time he spoke for us! We will certainly hire Randall Munson again.
Torbjorn Appehl - Data3
Your dynamic presentation was rated #1 out of over 1,000 sessions in our week-long conference attended by over 4,500 professionals!
Suzanna Grueser - COMMON International, Los Angeles CA, USA
If the rating scale was 1-10, then Randall gets a 100.
Alan Jay Zwiren - IBM, USA
Through his creative energy, the attendees were inspired, motivated, energized, and intellectually stimulated. This was apparent by the standing ovation he received upon completion of his keynote.
Cindy Mechura, Program Director - St. Louis Computer User Group, USA
Great! Uplifting, and positive.
Steve Miller - Microsoft
Excellent! I now know how to create the business breakthrough company I want.
Stephanie Shu - Marriott International, China
No matter the country, no matter the language, Randall Munson communicates the truth of his brilliant insights.
Dr. Ramon Ferreiro, Ph.D. - International Congress of Talent, Puerto Vallarta, Mexico
Most versatile, refreshing, and reliable speaker I have ever booked.
Tom McCulloch, VP - Marketing & Conference Services - Metro Connections, Minneapolis, USA
A brilliant speaker that will impress, inform, stimulate and motivate the most demanding audiences.
Frank Marcus, General Sales Manager - E. & J. Gallo
I was so impressed with Randall Munson's performances in Europe that I invited him to address our international conference as the opening ceremony speaker and closing speaker. He delivered outstanding presentations, once again!
Amiram Shore, Conference Chairman - IPA, Tel-Aviv, Israel
I'm glad you stopped when you did! I was on the verge of hysteria!
Ann P. Groner - Nykredit Data, Denmark
You made our event a success. Your blend of business insights, humor, and showmanship really hit the mark.
Anne Ferguson, President - ASNA, Inc., San Antonio TX, USA
An exceptional speaker who has inspired and guided businesses all over the world.
Larry Williams, President - GUIDE International, Chicago, IL, USA
Excellent! It will make me a creative person for a better business."
Chany Jaettyuck - Oracle, Korea
Your humour sessions have worked wonders.
Jo McNeil, Manager - Whirlpool Australia Pty Limited, Scoresby, Australia
If you want a successful conference, get Randall Munson."
Jeff Neubauer - Taylor Corporation, White Bear Lake, USA
Your presentations were brilliant.
Gunnar Ohrn, President - Data 3, Sweden
There are only a few speakers in the world that can create this kind of excitement. Wonderful!
Captain S. Rajan, President & CEO - Air Safety Equipment, USA
We enthusiastically recommend Randall Munson to any organization. You can absolutely count on Randall to deliver the standard of excellence at a world-class conference.
Phila Anne Tan - TTG Asia Media Pte Ltd. Thailand
When you want the very best keynote speaker for your event, get Randall Munson.
Faith O'Tool - JUST-US conference, Smith Bucklin Corporation
Nobody else could have made such a profound presentation in such a vibrant, animated, energetic way.
Dr. Luis Alberto Machado - Venezuela's Minister for the Development of Intelligence, Caracas, Venezuela