Peter Sheahan
Bestselling Author and World Renowned Speaker on Exploiting Business Trends and New Market Opportunities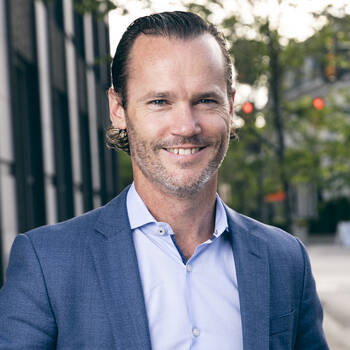 Peter Sheahan
Bestselling Author and World Renowned Speaker on Exploiting Business Trends and New Market Opportunities
About Peter Sheahan
After decades of standing in the fire with leaders of high-performing organizations, Peter Sheahan has come to believe that an organization will only go commercially where its leaders first go personally.
Having grown his own companies by accelerating the growth and transformation for clients that include: Apple; Chick-fil-A; DeBeers; and AT&T -- Peter will provoke you to get bigger, by getting better! When leaders are true to their purpose, they gravitate towards doing work that matters and ...
You've been an absolute wonderful partner, adjusting to our transitions and pivots along the way, and leading by example continuous learning. Brilliant. Agile. Trusted. Confidant. Integrity. Inspiring.
Thank you for what you have brought us... It is corporate life changing for AT&T!
President - AT&T University
From the creatives in the editing rooms of LA, to the Chairman himself in New York, Peter has had a profound impact on this company. It is very rare, to find someone who is both engaging and whose work is clearly based on ground- breaking research and genuine insight into what makes a business and its leaders successful in today's uncertain marketplace. I have no hesitation recommending Peter to any organization looking to drive innovation deeper in their company and wanting to inspire their leaders to think differently and take the necessary risk to future-proof their business.
SVP - News Corporation
Your insights were exceptional, and I appreciated the research you did and the focused attention you gave to our particular needs. Your content was spot on for this audience of global leaders and I sincerely enjoyed our time together and received many comments on the value you brought to our global managing partners meeting.
Global CEO - Deloitte
Peter Sheahan's presentation is packed full of energy, enthusiasm, and insight. He combines deep practical knowledge with unending passion for both his subject matter and his audience. And his topic is one no organization can afford to ignore.
David Willis, Managing Director - Corporate Leadership Council, Washington DC
Pete Sheahan has empowered many of us at News Corporation to do more with less faster. His presentation and unique style are both engaging and inspiring--he has made a significant impact on many of our business leaders.
Ian Moore - EVP Human Resources, News Corporation, NY
Thank you for your thought-provoking presentation at Google's HQ in Mountain View. I am thrilled to have my trainers see a true professional provide useful information in an engaging and interactive way. You give us all something to aspire to.
Sue Polo, Engineering and Operations Staffing Manager - Google, Mt View CA
16 speaker reviews for Peter Sheahan View All