Michelle Poler
Founder of Hello Fears, a viral movement helping audiences worldwide build confidence, choose growth over comfort, and turn obstacles into opportunities.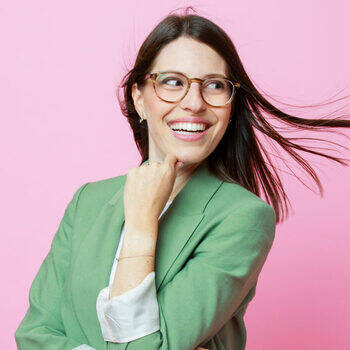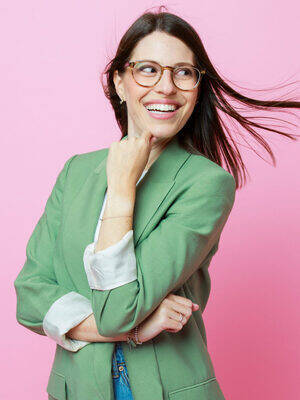 Michelle Poler Bio
Michelle Poler is a Latina-Jewish entrepreneur, brand strategist, author, and professional keynote speaker.
She is the creator of the project 100 Days Without Fear, and founder of Hello Fears, a movement that has reached over 70 million people worldwide.
Today, her work as an author, digital educator, and social influencer continues to amplify her impact helping audiences turn fears into opportunities, comfort into growth, and ultimately go from being one more to becoming one of a kind.
Michelle's best-selling books have been translated into 7 languages, and distributed on 4 continents:
1. Hello, Fears: Crush Your Comfort Zone and Become Who You're Meant to Be
2. The Hello, Fears Challenge: A 100-Day Journal for Self-Discovery.
She has been invited to speak at The Global Leadership Summit, Google, P&G, ESPN, TEDx, Netflix, Microsoft, Meta among many others, and her work has been featured in: The TODAY Show, Forbes, CBS, CNN, Buzzfeed, Mashable, Huffington Post just to name a few.
Michelle holds a master's degree in Branding from the School of Visual Arts in New York City, and early in her career, she worked as an Art Director for brands like Hershey's, Wendy's, AT&T, and Revlon.
When Michelle is not flying, speaking, or indulging in culinary experiences around the world, you'll find her drinking matcha at home in Miami, and living fully with her husband, Adam, and their son, Noah.