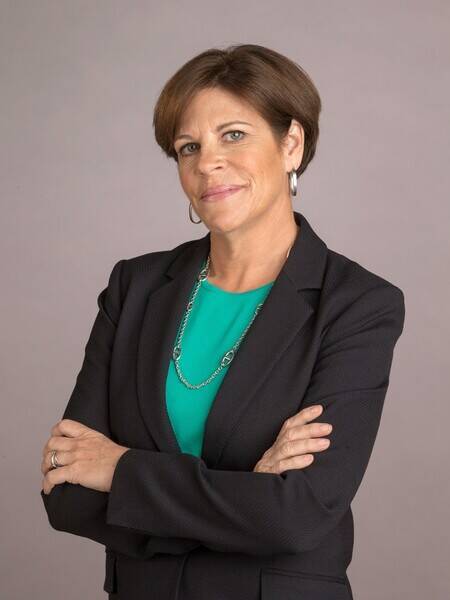 Michelle Stacy
Former President Of Keurig, Innovation Practitioner And Full Engagement Business Leader
Michelle Stacy

Featured

Keynote Programs
Full Engagement Leadership
What I Learned Over Coffee
The only "things" within an organization that can CREATE are its people. Only people can generate growth because only people can innovate.
Yet, employees are the most undervalued, under-motivated resources. WHY? Because most leaders let their employees become disengaged.
A leader's ability to generate employee engagement is a skill that is critical to creating positive business results.
Michelle's talk will outline simple skills that leaders can develop in order to build a fully engaged team.
10 lessons leaders learn from Michelle:
-Why it's essential to be yourself (and how to do it!)
-How to balance 6 key components of leadership
-How to build a personal leadership statement
-Why "seeing the apple" is important when listening to opinions
-How to create engagement by bringing out "the star" in everyone
-How to build a powerful mission & value statement and bring it to life
-What you do, and how you do it, creates the culture
-What it means to "listen for greatness" from others
-The importance of the middle to drive business results
-How to use the Corporate Mission to create employee engagement and shareholder value
Women's Leadership
Balance, Leadership and Personal Choices
Michelle was a member of one of the first classes of women to attend Dartmouth College, and from that moment continued to be a trail blazer. Over the last 35 years, she has balanced both a successful career and a successful marriage. Together, Michelle and her husband, Bud, have raised two children who are now adults and forging their way in their own careers.
Along the way, Michelle has managed many of the challenging balancing acts and trade-offs that one experiences during life's journey.
In Michelle's keynote speech on Women's Leadership, you will learn how to consider the "Right Choices" for your life and career, and may even have a laugh or two as she shares stories about her colorful journey that has been fully enjoyed!
5 Insights You will Learn:
1. It's about making choices
2. It's not a straight road; be prepared for bumps
3. Making the most of the bumps
4. 7 things that make "the dual career" easier
5. Don't measure yourself on anyone else's time schedule
Strategy, Innovation and Growth
Michelle brings her expertise in building strong-growth businesses, like Keurig and Oral-B, to other companies. This year she will be an Expert in Residence at the Harvard Innovation Lab at Harvard University.
5 Strategies that Transform Innovation: Keurig, Gillette Mach3 and Oral-B
In Michelle's keynote speech on Strategy and Innovation, she begins with insight into building a strong strategic vision and culminates with strategies to create exciting innovation prospects.
• Strategic Vision and Planning
• Creating a Mission and Vision
• Building an OGSM (objectives, goals, strategies and measures)
• Planning and managing growth Sustainable Innovation
• Transformational Innovation: getting the most from innovation
• Building an innovation culture, capabilities and resources
• Identifying and leveraging your consumers