Premiere Exclusive
Michelle Singletary
Nationally Syndicated Personal Finance Columnist, The Washington Post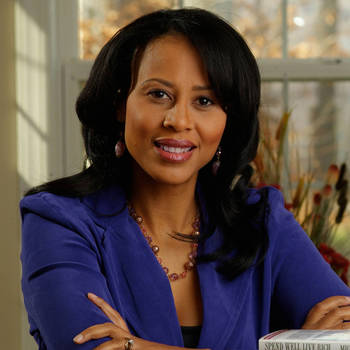 Michelle Singletary Text Reviews
Everything went flawlessly with Michelle. She arrived on time, had her presentation with her on a jump drive, and was totally pleasant to work with. She was delightful in chatting with guests at her table and she spoke to UNIVERSAL acclaim.
Susan, Director of Develeopment - IONA Senior Services
Michelle was AMAZING! She brought humor, fun and thoughtfulness to a topic that many would view as boring or complicated. More than any of that, she is just a wonderful, thoughtful and sincere person who shares financial and common sense with others.
Lisa B. Buggs - Jacksonville Public Library
Your presentation on "The 5 Steps to Successful Saving" was a real crowd pleaser. Two points that were incredibly impactful were 1) save more than you spend and 2) return those unneeded student loan dollars. You made a great connection with the students.
Laurin J. Cathey, Head of Multicultural Affairs - ING
Let me get to the bottom line: Michelle was an eleven on a 10-point scale. She hit the speech out of the park, had the audience revved up to start the conference, and earned very well deserved praise that was voiced throughout the three days.
Bill Shields - National Low Income Housing Coalition
The event we had with Michelle Singletary was great. The feedback we received used only superlatives to describe how well the presentation was done. This was our first time doing an event of this caliber. I look forward to working with you again.
Dennis Jefferson, President - Christian Ashley, Inc. - Georgetown Place
Michelle was terrific...Our audience really enjoyed her presentation. She is interesting, so knowledgeable and really funny! Our audience was primarily professionals and the audience questions made for some great discussion.
Robin J. Lerner, Director of Community Engagement and Events - Charles E. Smith Life Communities
The speech/presentation was filled with information that the students, faculty, staff, and administrators were able to apply to their own financial circumstances. Ms. Singletary made the speech relevant for today's students, given the financial issues that they face on a daily basis. Her words were the inspiration that set the tone for the Regional HBCU Summit on Retention. She was awe-inspiring.
Joan S. Langdon, Ph.D. - Bowie State University