Michele Phillips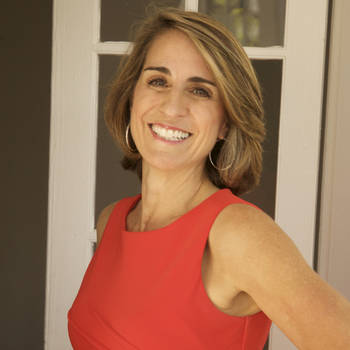 Michele Phillips Text Reviews
Michele is a very enthusiastic and knowledgable coach, trainer and consultant. Her enery is contagious, and her way to entertain a difficult crowd and have them learn and develop excitement for leadership and people management is just amazing. I have contracted her several times for different companies, and I would do it again and again. You will always learn and have a lot of fun.
Udo Fichtner - Global head of HR Hirshvogal Automotive Group - Germany
Michele's Core Performance program was a perfect end to our team retreat, and was extremely well received by everyone. It was empowering to take time for ourselves to create positive rituals which will help us to achieve high levels of performance in our personal and professional lives.
Lisa Brooks-Greaux Ed.D, Head of Learning & Development - Pfizer
I've been meaning to drop you a line to tell you how much I loved the class and your presentation style. I have heard wonderful feedback about your class from many people here. Your class was so appreciated that one of our participants from Washington DC requested to have a class for her office, and indeed we have that set up for the end of this month.
Shari Chapman - ABC Disney
I just wanted to take a moment to say thank you for your exceptional work on the selling program you conducted for TAG Heuer last November. I received nothing but positive feedback from our sales team. Our President was also tremendously happy with the result. I know we weren't abundantly clear in our initial definition of our needs. So, thank you for your patience and perseverance in designing a wonderful program.
Denise Garrigan VP HR - TAG Heuer
Michele was fantastic! We received an enthusiastic response after the class. In fact, I sat in for much of the session and I observed her energy, humor, and ability to get everyone engaged. Many participants recommended that "everyone" take the class...love when employees determine needs of others :-) I was most impressed by the way she updated the content to make it more relevant to our audience by incorporating the movie clips to replace the traditional videos. It was a fun session and many attendees thanked and complimented Michele at the end.
Carrie Skowronski - COACH
Michele's message of how to cope in good and challenging times fit right in with the theme of our sales conference. She shared methods, coping skills and tools that when applied guarantee our ongoing success. Her information is backed by scientific research, and delivered in a thoughtful, fun and intensely enthusiastic manner. Thank you Michele for an inspiring and applicable keynote presentation.
Vic Aliprando, Senior Director, Business Development - PGA TOUR - Golf Course Properties