Premiere Exclusive
Michael Reagan
Eldest Son of President Ronald Reagan, New York Times Best-Selling Author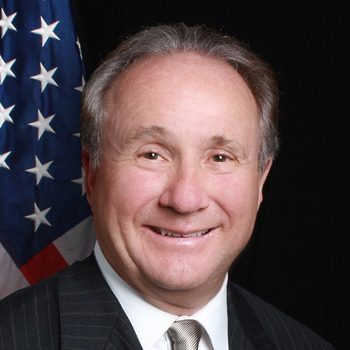 Michael Reagan Text Reviews
Michael Reagan gives you insights into his Father's thinking and actions. Outstanding speaker and communicator. Feedback from attendees has been nothing but glorious.
Barbara - Southwest Georgia Republican Women
Mike was great! He really connects with the audience and is able to relate to everyone. He delivers a valuable message about getting America on track and back to our roots of hard work and good values.
Paula Schmidt - Midwest Republican Leadership Conference
Michael Reagan connected with our audience in a very personal way. He wove the mission of Bryan College and the purpose of the event into his presentation. The impact was clear as we received a record amount of gifts and pledges at the dinner.
Blake Hudson, VP for Advancement - Bryan College
I am still getting great feedback, even this week, from someone I met at another non-profit organization--that you are quite possibly the best speaker she has heard. I agree! Dallasites don't just give idle flattery. These are really sincere compliments!
Gail H. Plummer - AmeriCorp Global Relocation Services
You were simply amazing! You are a master communicator, I guess the apple didn't fall far from the tree. You were also compelling, inspiring, entertaining, riveting, moving and superb in your delivery . . . You are a dear! Thank you again.
Maria - Republican Women
Your presentation was a valuable component of the program. CAPCA certainly appreciates the time and energy that went into making your presentation top-notch. The feedback from our members has been very positive.
David Pattison - California Association of Pest Control Advisers
Michael Reagan is the kind of speaker you'd like to have every year. He's very friendly yet professional, high in demand yet very accessible.
Tina Miller - IGWTA, Chair
His message really needs to get out to young people today. He should be on college campuses all over America--a real opportunity for young people to learn those "Reagan Principles of Leadership" and how they can make a difference today in America.
Van D. Hipp, Jr. - Wofford College
By turns charming, compassionate, honest, witty and moving, he captivated the audience and provided us all with much needed information and inspiration for our common future.
Marilyn Raichle, Executive Director - The Art of Alzheimer's
"We have worked with Michael before and he hit yet another home run for us this year. He did an excellent job on stage mixing our agreed outline with personal stories and anecdotes the crowd loved. In addition, he is a delight with guests--he not only makes an effort to mingle with everybody but he makes them feel as though he is welcoming them into his home. We highly recommend!"
Chad Wilcox - Pacific Legal Foundation
Michael Reagan was outstanding. Brought me to tears a couple times. He received a much deserved standing ovation for at least 5 minutes. I can't say enough great things about him as a speaker and a genuinely nice person.
Shari - Kansas Grain and Feed Association