Premiere Exclusive
Michael Reagan
Eldest Son of President Ronald Reagan, New York Times Best-Selling Author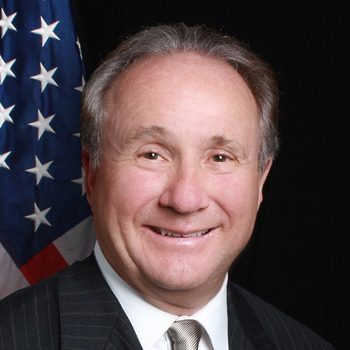 Premiere Exclusive
Michael Reagan
Eldest Son of President Ronald Reagan, New York Times Best-Selling Author
Travels From
Los Angeles, CA, US
About Michael Reagan
Michael Reagan is the eldest son of former President Ronald Reagan and one of the most DYNAMIC and sought after public speakers in the public arena today. His commitments to public service and the conservative vision his father championed are second to none, making him the natural heir to the Reagan Conservative Legacy.
Michael spent nearly two decades as a conservative radio talk show host, heard across the country daily on a show syndicated by Premiere Radio Networks. He left this position to ...
Michael Reagan gives you insights into his Father's thinking and actions. Outstanding speaker and communicator. Feedback from attendees has been nothing but glorious.
Barbara - Southwest Georgia Republican Women
Mike was great! He really connects with the audience and is able to relate to everyone. He delivers a valuable message about getting America on track and back to our roots of hard work and good values.
Paula Schmidt - Midwest Republican Leadership Conference
Michael Reagan connected with our audience in a very personal way. He wove the mission of Bryan College and the purpose of the event into his presentation. The impact was clear as we received a record amount of gifts and pledges at the dinner.
Blake Hudson, VP for Advancement - Bryan College
I am still getting great feedback, even this week, from someone I met at another non-profit organization--that you are quite possibly the best speaker she has heard. I agree! Dallasites don't just give idle flattery. These are really sincere compliments!
Gail H. Plummer - AmeriCorp Global Relocation Services
You were simply amazing! You are a master communicator, I guess the apple didn't fall far from the tree. You were also compelling, inspiring, entertaining, riveting, moving and superb in your delivery . . . You are a dear! Thank you again.
Maria - Republican Women
Your presentation was a valuable component of the program. CAPCA certainly appreciates the time and energy that went into making your presentation top-notch. The feedback from our members has been very positive.
David Pattison - California Association of Pest Control Advisers
11 speaker reviews for Michael Reagan View All