Premiere Exclusive
Michael Bonner
Disruptive Innovator, Entrepreneur, Ellen Degeneres Favorite Teacher, Atlanta's 40 under 40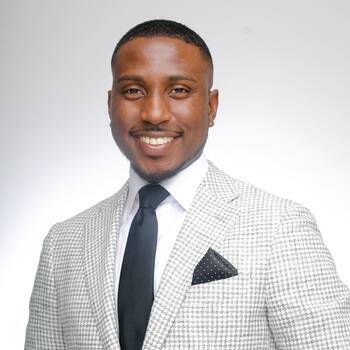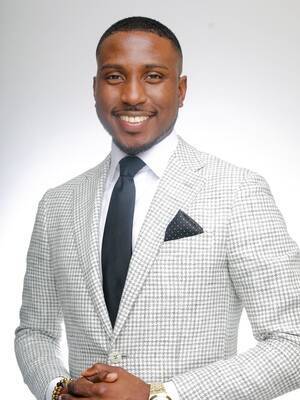 Michael Bonner Text Reviews
He was nothing short of AMAZING. His message was spot on, everyone enjoyed his energy and the fact that he could speak specifically from the teacher perspective!!! Everyone left with such excitement! In fact, everyone stated it was the best convocation ever. Michael totally rocked! We are so grateful!!!
Delinda Castro - Chief Academic Officer - South San Antonio ISD
We absolutely LOVED Michael Bonner! His message was EXACTLY what our teachers needed to hear! He was gracious, generous, and simply downright wonderful!
Alexandra Hoskins - Chief of Staff - Winston-Salem/Forsyth County Schools
Michael was fantastic! I've had more positive comments about him than any other speaker I have contracted with for Institute Day. The fact that he is still in the classroom, he was able to resonate so well with our teachers. He adapted his presentation with our theme seamlessly. He is a very genuine person. I would highly recommend him for other districts.
Debbie Webster - Russell County Schools
It was such an AWESOME day!! Michael did an AMAZING job!!! Teachers and administrators left inspired and ready to conquer the new year. Thank you so much for representing Michael and making it possible for us to book him for our EPIC day!
Kim Stafford - Walton County School District
Mr. Michael Bonner did a terrific job speaking to members and guests at the Greenville-Pitt County Chamber of Commerce's March 21 Power Luncheon. It was clear from the start that Mr. Bonner had the unique ability to capture an audience with a moving message and he had the packed Hilton ballroom fully engaged. Mr. Bonner spoke with such enthusiasm and purpose and he cleverly sprinkled in some humor along the way. He used an expressive voice and an effective cadence to make a connection with the audience. Mr. Bonner exuded such passion for his students and profession, which set the stage for such a refreshing message.
Trent McGee, Public Policy & Operations - Greenville-Pitt County Chamber of Commerce
After my visit to Mr. Bonner's classroom I honestly wanted to go right back to my students I used to teach in Durham and roll up my sleeves and go teach again. I thought about how really Mr. Bonner's classroom is primarily a MINDSET shift to POSITIVE thinking and law of attraction! Mr. Bonner is a visionary leader and creates that positive mindset within ALL students. Mr. Bonner also doesn't just expect excellence in academic performance, but maintains this level of excellence in student's social behaviors, in leadership and service skills, and building empathy and civic dispositions. Mr. Bonner is not just empowering his students to become proficient on a test, but empowering civic mindedness, caring citizens, and future leaders of our society?
Justyn Knox, Division of Curriculum and Instruction - North Carolina Department of Public Instruction
Michael was FANTASTIC! We had so much positive feedback in person and through our end of the day evaluation.
Erin E. Luckhardt, Senior Professional Learning Specialist - Michigan Virtual
I just wanted to say how extremely happy we were with Michael. You would not believe the compliments we received about his speech and how inspirational he/it was to our educators. Many said we need to bring him back to our convocation every year! That would be a nice tradition we'll have to think about. I just wanted to give my two cents about his professionalism and passion. It made a good convocation GREAT.
Jocelyn Durand - Public Information Officer - South San Antonio ISD
He not only presents and supports his curriculum he makes it come alive and relevant to his students. Michael has a unique ability to engage adults the same way he engages his students,-truly mesmerizing. Michael not only presents ideas and skills for teachers to learn and embed in their classrooms but he creates methodologies to suit a variety of students that teachers work with on a daily basis.
Dr. Ethan Lenker Superintendent - Pitt County Schools
Michael came and spoke to our beginning teachers and mentors yesterday and it was FABULOUS! We want him to come back and speak at our opening convocation for our school system! He was truly phenomenal and I know he would make an impact if our whole system were privileged enough to hear him.
Tanya Turner, Assistant Superintendent of Curriculum and Instruction - Edenton-Chowan Schools
Our audience absolutely LOVED Michael!! He was so charming and relatable while providing a powerful message that our group needed to hear to start the new year.
Katie Helton, Assistant Director - KECSAC Conferencing & Events
I would rate Michael Bonner an A+ speaker and our superintendent felt the same!! Michael Bonner was energetic, motivating and inspirational. He connected with everyone in the room. His presentation was engaging and I saw teachers on Facebook yesterday posting his youtube video from when he was on the Ellen Show to share who they saw at convocation. They gave him a standing ovation. There has never been a standing ovation at this event. We dismissed after his presentation and everyone left energized and excited. It was exactly what we needed to start our year. He spoke on transformation and going the extra mile for our students. He continued the same principles that our superintendent was using in his presentation but the teachers responded to Michael Bonner. I could feel that his presentation lifted everyone. I wish I could bottle this enthusiasm and give myself and everyone else a dose when they need it later in the year. It was heartwarming to see the teachers stop to shake his hand, hug him, and tell him how great he was - lots of selfies!
Jennifer Birdwell - Director of Communications - Livingston Independent School District
This Institute Day was one of the best ever largely due to Michael Bonner, our guest speaker. He was "real" and "relevant". He related so well to our teachers because he is a "teacher" also! He was motivational but also practical in that he shared knowledge and experiences that would help them the first day of school! I have had so much positive feedback. He is just one of those "rare" people that you can feel the "positivity" just by being around him. I would highly recommend him.
Debbie Webster - Russell County Schools
From the keynote, to the break-out sessions, to the wrap-up, Michael was spot on with what the teachers needed. He was able to read the crowd and adapt if necessary. He even had a few teachers, who can typically be apathetic, moving around and participating in his activities. If other districts are looking for a great staff development day, I highly recommend Michael. Also, working with Premiere Speakers Bureau was great. Everything was well-organized from start to finish. I would be happy to be a reference for anyone who is considering Premiere Speakers Bureau or Michael.
Christina Ducoing, Director of Curriculum, Technology & Professional Development - Rock Falls Elementary School District #13
I absolutely loved it! Michael was extremely engaging and relevant! I have already started doing some of the things he talked about, and can see a huge difference in my levels of engagement! Two thumbs up :) Mr. Bonner was engaging and inspiring! This was one of the best professional development days I have been to. I could relate to so much of what he had to share, and I am excited to try new strategies in my classroom!
Whitney Dugger
Mr. Bonner, was FANTASTIC! I have to say that this institute day was the best by far! Michael Bonner was inspirational, kept a tough crowd motivated and laughing, and very educated in his field. It was very clear that this teacher knew how to make learning fun! I aspire to this everyday and will use some of Michael's ideas, give them a little tweak for jr. high level, and keep my students motivated, while enjoying and loving their educational experience!
Karen Lee
Michael is a superstar, and couldn't have been a better keynote speaker.
He was prepared and an expert in his field. He was professional in every respect and pleasure to have at our event.
Chris - Midtown
He was phenomenal and really brings the best of both perspectives (research and classroom teaching practice/experience) to his presentations. I heard nothing but positive feedback from participants. He connected well with the audience and was so appreciative and touched that so many came out considering the condition of our community from the storm damage.
Heather Adams, Executive Director - Rockingham County Partnership for Children
First of all, in my 27 years in education, Michael was undoubtedly the best keynote presenter I have ever heard. In fact, 100% of the 503 respondents to our survey indicated that they agreed/strongly agreed that he was engaging, motivational and inspirational. He was referenced, by name, in several of the comments throughout the survey and I continue to hear "buzz" in our local districts and beyond about his message. That is compelling data and he has set the bar very high for us! I think that the fact that he is still a classroom teacher, combined with his presentation skills and down to earth personality, gives him credibility and relevancy that is increasingly difficult to find.
Coordinator of Professional Learning - Charlevoix-Emmet ISD
We just wrapped with Michael a few minutes ago and were so impressed. He brought so much energy and so many resources - and humor! I know our attendees learned a ton and definitely walked away with a plan to bring that energy to their classrooms. Not only that, but he did my favorite thing that the best teachers do - have everyone learn by DOING! He modeled everything and showed attendees how to navigate it all in a way that made sense while covering a variety of topics. Attendees were engaging via Twitter and social media as well, which is a huge bonus.
Sam Alley, Senior Program and Events Planner - Fusion Learning Partners