Maureen Healy
Internationally Renowned Educator, Author of "The Emotionally Healthy Child" and Social & Emotional Learning Expert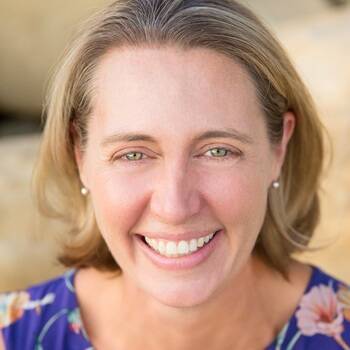 Maureen Healy Bio
"I do what I do because I want to see more children grow up happier." Maureen Healy
Social and emotional expert

Maureen is an educator, award-winning author, and leader in the field of children's emotional health. Her best-selling book, The Emotionally Healthy Child, has a preface from His Holiness the Dalai Lama (New World Library, 2018) and gives adults the ideas they need to nurture positive emotional health in today's children. Her prior book, Growing Happy Kids, focused on cultivating confidence and notably won several awards. She also regularly blogs at Psychology Today, which has reached millions of adults worldwide.

Unique about Maureen is her global background teaching and counseling children on the how of becoming emotionally healthy. She's even lived at the Base of the Himalayas in 2007 and taught Tibetan refugee children. In subsequent years, Maureen has spoken across Europe, Asia, and the Americas helping adults gain a fresh perspective and positive strategies. In 2017, Maureen co-founded the "World Happiness Summit" for parents, teachers, and professionals wanting to know the how of children's emotional health.

Complimenting Maureen's practical experience, she is traditionally trained in the field of child development and positive psychology. She holds a BA and MBA from Clark University in Worcester, MA and completed her Ph.D. coursework in child clinical psychology from Fielding Graduate University in Santa Barbara, CA. Additionally, she's authored social and emotional learning (SEL) curriculum for K-8 students, which has been implemented in several independent schools.

Maureen's wisdom and practicality has also been featured on TV, Radio and across all media outlets such as: Disney's "The Fatherhood Project" with Hank Azaria, Scholastic, Parents Magazine, PBS, Martha Stewart Living Radio and television such as the CW's "San Diego Living" as well as "Happier TV" with Tal Ben-Shahar. Her insight into how to help today's children grow up healthier and happier is why audiences love her, and she gets the highest ratings repeatedly.