Maddy Dychtwald
Award-Winning Author & Co-Founder of Age Wave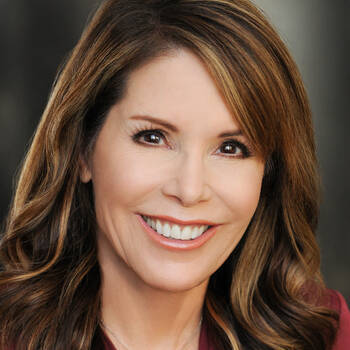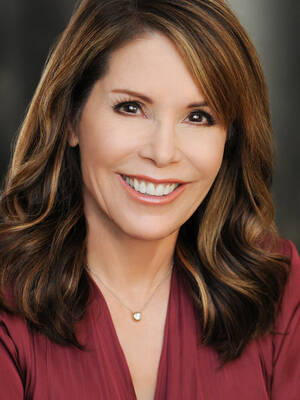 Maddy Dychtwald Text Reviews
Maddy Dychtwald was a big hit with our clients. She provided many thought-provoking and interesting examples of enriching our "retirement" years. She really knows her subject and her passion shows through.
John Merrill, President - Tanglewood Total Wealth Management
Maddy not only understands the political, business and socioeconomic factors that shape the world for women today, but she has a firm grasp of how those trends will evolve and impact our world in the future--and is ahead of the curve in recognizing them.
Joan Walker, Senior Vice President, Corporate Relations - Allstate Insurance Company
There was so much buzz about your speech -- you touched just the right cord. You left the attendees with some provocative things to think about -- men and women alike.
Diana Ruddick, Vice President of Communications - MassMutual
Maddy's presentation was thought-provoking on many levels. Many speakers referred to the information you presented in a very positive way about how we need to think about our customers and products given the powerful change in demographics.
Kate Preston, Executive Vice President - St. Paul Travelers
The program was very informative and was delivered in a powerful manner. Her insight and knowledge of the financial services industry provides a perfect ending to motivate the audience in taking advantage of the wonderful market opportunities.
Gordon J. Sprague, Senior Vice President - AIM Distribution
Your entire presentation was spectacular and the clips you wove in were hilarious at times and certainly right on cue for our audience.
Bethany H. Corum, Executive Vice President - Florida Bankers Association
I have heard very few speakers so brilliantly keep an audience focused with a combination of spoken and audiovisual material. You have a vital message for women--and men--with Influence and you match the vitality of the message with a vibrant delivery.
Jane Glenn Haas, Columnist - Orange County Register and Founder of WomanSage
Our participants loved your program. I especially appreciated your efforts in researching credit unions and tailoring your presentation to our needs. We noticed the extra efforts, and so did the audience.
Darrell Bahr, Vice President, Communications & Education - Missouri Credit Union System
The program was thought-provoking, and provided data that was fact-driven and brilliantly presented. Interweaving live video clips kept the audience entertained while ingesting a good deal of information.
Rita Hernandez, Vice President, Property Management - JMA Ventures, LLC
Maddy was fantastic. Her personal, interactive, and multi-media presentation style was an excellent role model for all speakers in this edu-tainment age. Her presentation injected new, powerful and provocative marketing paradigms into our business and inspired us greatly in our innovation drive.
Nira Jang - Coca-Cola USA
Maddy was terrific! The material was on target, extremely relevant and timely, and of vital importance to our membership. She took the steps necessary to learn as much as possible about our audience and their needs. That's the kind of effort that guarantees the unbelievably positive response we received.
Douglas E. Raymond, President & CEO - Retail Advertising & Marketing Association
Maddy captured our attention from the start! Her dynamic, information rich and provocative presentation effectively demonstrated that we are all riding a wave that has the potential to propel organizations and individuals to new, exciting ways of working and living -- or swamp us with uncertainty. Maddy's excellent use of multimedia enabled us to hear and see the implications of this wave in our lives.
Matt Kersey, PhD., Director - Stiefel
Maddy's presentation was great! The topics resonated with our members and were very timely. The presentation was particularly engaging and the members and made them think about things in a different way about themselves and their families.
Karen Downer-Doyle, Vice President - U.S. Trust, Bank of America Private Wealth Management
Thank you for sharing your incredible insights with us at Gold Forum. Your work is compelling!"
Charles G. Goldman, President & CEO - AssetMark, Inc.