Diplomatic Courier Names Lisa Gable Chairperson of World in 2050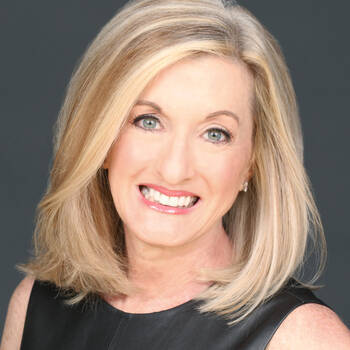 March 06, 2023
Award-Winning CEO, Presidential Appointee, former US Ambassador and UN Delegate
WASHINGTON, March 6, 2023 /PRNewswire/ -- Today, Diplomatic Courier Global Affairs Media Network, which spans 182 countries and 5 continents, named US Ambassador Lisa Gable as Chairperson of its World in 2050 [Y]our Future Think Tank/Do Tank, created to address how major global forces such as demographic changes, resource stress, technology advances, and economic power shifts will affect our future.
Gable, best-selling author of Turnaround: How to Change Course When Things are Going South, is recognized as a business mastermind who has served as CEO, UN Delegate, and advisor to Fortune 500 companies and Silicon Valley giants including Apple, Oracle, and Intel. She was selected to be President of the Healthy Weight Commitment Foundation, a CEO-led initiative of the food and beverage industry created to identify and develop cross-sector solutions intractable public health issues. She was appointed by President George W. Bush as the first woman in the World's Fair's 150-year history to direct the US Pavilion in Aichi, Japan, and began her career in foreign policy as a member of the Reagan Administration at the White House and Defense Department.
"Lisa has perfected the art and science of solving seemingly intractable problems by bringing together the processes and people to advance goals in service of humanity. Her experience, skills, and mindset are ideal to guide World in 2050, as we search for answers to the most challenging questions about our future and galvanize solutions through uncommon strategic partnerships," said Diplomatic Courier Founder and CEO Ana Rold.
World in 2050's mission is to research, answer, and galvanize solutions to questions including: What does a best possible future look like? How can we help it arrive well? What must depart for that future to arrive well? How do we help it depart well? Ongoing work focuses on five cross-sector Megatrends that represent dominant fields of worldwide pivot: technologies reshaping the world; disruption from climate change; evolving workplaces and the emphasis on skillsets; societal distrust and fragmentation; and democratic institutions under pressure.
"We are rapidly approaching a pivot point of massive change and uncertainty produced by diverging schools of thought – like the Renaissance and the Industrial Revolution. World in 2050 convenes great minds and organizations to track the most meaningful trends, monitor the voice of the public, incubate ideas, and simulate scenarios that will help us to make more informed decisions to build our future versus revert to business as usual," said Gable.
World in 2050 incubates ideas and co-creates solutions by involving strategic partners such as Gallup, which monitors the voice of eight billion people through its Gallup World Poll. The organization also hosts private forums with vetted experts, creates simulations and scenario plans, and tests possible futures. Results are published worldwide by Diplomatic Courier to its global audiences.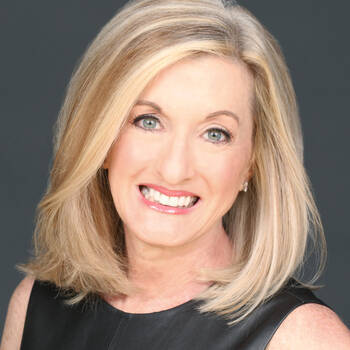 Want Lisa Guillermin Gable for your next event?
Find out more information, including fees and availability.
Find Out More
Keep Reading