Lisa Guillermin Gable
Award-Winning CEO, Presidential Appointee, former US Ambassador and UN Delegate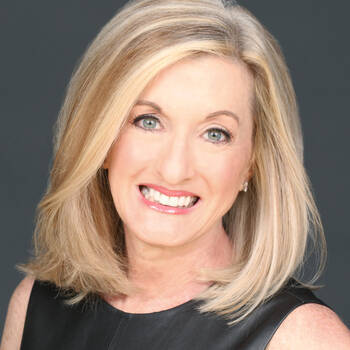 Lisa Guillermin Gable
Award-Winning CEO, Presidential Appointee, former US Ambassador and UN Delegate
About Lisa Guillermin Gable
A keynote speaker and writer on partnership, mentorship, diversity, and relationship building, Lisa Gable's mission is to support the next generation of leaders and organizations that are solving the world's biggest problems. She is a five-time award-winning Wall Street Journal and USA Today bestselling author and recognized as an innovative global businesswoman who leads with discipline and diplomacy. In addition to her multiple corporate roles, including CEO, Lisa has ...
"Lisa's empathy and connection with our audience was tangible. She was warm, approachable, and provided engaging stories relevant to women leaders. Our guests left the session empowered and challenged to move forward with bold leadership."
Melissa Dawn Simkins, Founder - The She-Suite
"Lisa Gable was a highlight of our conference - her personal success stories that involved tenacity, discipline, and grace were inspiring to the entire audience. She further challenged us to activate with specific behaviors and actions so we can make a difference, a clear objective of the RISE for Equity conference.
Cathy Fraser, Chief Human Resource Officer - Mayo Clinic
Lisa Gable is a spectacular role model who, through her speaking, teaches leaders how to navigate challenging moments in their careers. Her stories consistently provide leaders with the advice needed to positively transform their organization's culture; while also protecting their mental health.
Alex D. Tremble, Career and Culture Coach - G.P.S. Leadership Solutions LLC.
The diversity of Lisa's experience enables her to develop a message that perfect for the audience. Our team felt she understood their challenges and provided solutions that they could use
Don Dea - Digital Now
Lisa exceeded expectations! Lisa's message on turn-around and momentum - and the importance of taking time to cultivate relationships is hugely applicable and incredibly timely for every organization right now. With the unprecedented changes going on and the need to navigate with agility, our entire membership learned something. With her clear examples, ease of anecdotes, and depth of experience, Lisa's positive framing is motivating.
Wendelyn Jones, PhD, Executive Director - Institute for the Advancement of Food and Nutrition Sciences
Lisa Gable was the perfect person to have speak to our 60+ Chief members Meetup. Tapping into experience in government, business and philanthropy, Lisa provided practical advice on how to create value, build momentum and harness professional resources to design a life of non-retirement. Her engaging personality overcame the constraints of the Zoom environment as she built an easy rapport with the audience. Many have stayed in touch with her after the event.
Demetra Johal, Founding Member - CHIEF
8 speaker reviews for Lisa Guillermin Gable View All