People always ask if I get a 50% discount on shoes. The answer up until now has been no, although I do have a friend who's an amputee on the opposite side that I trade with. I call him my solemate. We shared our first pair--which I happened to have ordered from Zappos--back in 2011. Which is leads us to the subject of this video.

I'M THRILLED TO ANNOUNCE ZAPPOS ADAPTIVE IS NOW SELLING SINGLE SHOES FOR HALF THE PRICE OF THE PAIR! Which also means people with different-sized feet can *finally* buy a pair of different-sized shoes without having to buy two pairs.
This program is in a test phase, so please help it succeed. If it does, Zappos Adaptive will add more brands and styles in the future. And please spread the word to your friends with one foot or different sized feet!
P.S. My solemate Stephen and I will keep swapping pairs, but if there's a single shoe that only I'm interested in, I can finally buy it for 50% off the price of a pair.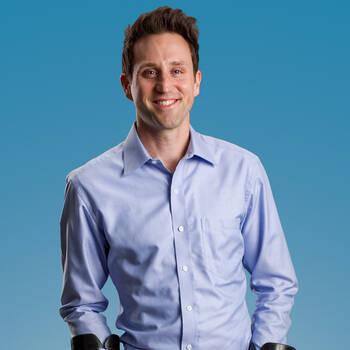 Want Josh Sundquist for your next event?
Find out more information, including fees and availability.
Find Out More
Keep Reading