Eric Sheninger
Nationally Recognized Digital Leadership and Learning expert, CDE Top 30 award recipient (2014), Education Contributor on Huffington Post, Co-creator of the Edscape Conference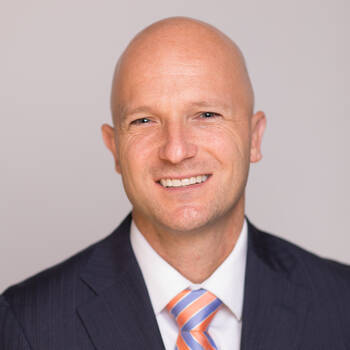 Eric Sheninger Text Reviews
Eric came to our school to present Harnessing the Power of Educational Technology & Social Media to Improve Teaching, Learning & Leadership. He was AWESOME! He was able to take the newest technologies and break them down so everyone could understand.
Jeff Walrich - Gilmour Academy
He works from an authentic core of doing what's best for kids, and that's what makes him a genuine educator. No ivory tower here! Any school community would be lucky to have him in their midst.
Trish Rubin - Brand Visibility Management
Because Eric has "been there, done that," his guidance had an irrefutable edge of authenticity that has inspired Fort Smith administrators to believe that they can change the way students learn in their schools.
Mary Ann Johns, Ed.D Director of Elementary Education - Fort Smith Public Schools
Eric Sheninger was one of the most knowledgeable and engaging presenters we have ever had at VCOE. I keep hearing such positive comments from people who were there. He inspired many to use new applications and to approach digital learning in a global and connected way. His presentation was authentic and resonated with many who at first, like him, did not know what to think of social media and its applications for education. Eric taught the audience to harness the power of Twitter, Facebook and blogs to make their work easier. In the end he lit a fire in Ventura County. My favorite comment, which I heard several times, is "My brain is exploding with new ideas after listening to Eric."
Claudia Frandsen Director | Leadership Support Services - Ventura County Office of Education
His three-day consultation enabled the District's Leadership Team to identify the current best practices, discuss areas of needed growth, and develop strategies to improve digital learning for all students.
Martin Mahan Director of Secondary Education - Fort Smith Public Schools
Eric Sheninger pulled off the rare feat of both captivating and engaging a packed auditorium of educational leaders for nearly three hours while still offering substantial and relevant advice on how we can take our schools to the next level.
Jesse Lubinsky Technology Coordinator / Chief Information Officer - Irvington Union-Free School District
Eric speaks from the heart in an authentic way, connecting the trials and tribulations of his own journey in digital leadership. . . . I've always found myself excited about trying something new after hearing him speak.
Dr. Joe Mazza Leadership Innovation Manager - University of Pennsylvania's Graduate School of Education
Eric Sheninger is one of the most talented presenters in education today. There is no one that I can recommend more highly. He has a rare gift of being able to perfectly blend style and substance. Eric is the best of the best.
Dr. Todd Whitaker Professor of Educational Leadership and Author - Indiana State University
Eric brought the message that our teachers, principals & school board leadership needed to hear. Many were able to identify with Eric's "pre-Twitter" persona & that helped ensure that his transformative message around digital leadership was well received.
Scott Monahan Digital Literacy Resource Teacher - York Region District School Board
His story of transformation from one who resisted technology, to one who embraces it, is one that shows what is possible when we stop making excuses. He challenged us to confront our fears and concerns with technology head on . . .
Trent Clay Director of Curriculum and Instruction - Glens Falls City School District