Thousands Wait to Hear Elizabeth Smart at BYU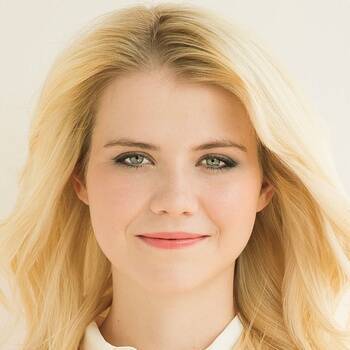 Written by Hannah Ballard
Thousands of students and Provo residents lingered after hours on BYU's campus, anxiously awaiting the chance to hear from the university's own alumna, Elizabeth Smart.
Former BYU student Elizabeth Smart spoke about her experiences living in captivity Wednesday evening in the de Jong Concert Hall as part of the Voice of Courage campaign put on by BYU Women's Services and Resources.
Because the event was free of charge for all attendees, the line for admission to the event wrapped around campus buildings. Though some were deterred, thousands waited in line for a chance to listen to Smart's story first hand, although thousands more were turned away after the hall was filled to capacity.
Many young adults found Smart's story was relevant to them, as they grew up hearing about Smart's plight. One BYU student recalled when Elizabeth Smart was first kidnapped. "My mom told me that I prayed for her each night after she was taken."
As the crowd pooled in the concert hall, many didn't quite know what to expect. But, as Smart started speaking, the audience became silent, listening intently to her story.
"I was going to be their object," Smart tells of her captors plans for her. "But throughout it all, I was determined to remember voices, as I had heard those would be the first things to forget. I didn't want to forget my mother's voice."
Smart detailed a bit of her home life woven into the story. "Every morning, my mother would wake us up by singing 'Oh, what a beautiful morning' at the top of her lungs." As Smart sat, jailed by her captors, she said she remembered thinking that she would give anything in the world to hear her mother sing.
Though Smart's abduction was a harrowing experience, she made time to laugh at herself, and at her audience. At one point, Smart even commented on someone's phone ringing amidst the beginnings of her tale.
"And at the high point of my story, no less!" she laughed along with the crowd.
Throughout her story, Smart emphasized the importance of supporting friends and family and not judging others based on the choices they have made. Smart mentioned that a lot of people had asked her why she hadn't run from her captors in a few instances, or screamed for help when police officers were nearby.
"We never know what anyone else has gone through," she said. "We just don't know."
When Smart was reunited with her mother, she remembers the most important thing her mother mentioned to her. "What this man has done to you is terrible … but the best punishment you can give him is to be happy." And though Smart said her experiences were difficult, she is now grateful for what her trials have taught her.
Smart ended the evening with a short quote from Mother Teresa, "I know God won't give me anything I can't handle. I just wish he didn't trust me so much."
Elizabeth Smart's memoir, "My Story" is a New York Times bestseller.
For information on how to book Elizabeth Smart for your next event, visit PremiereSpeakers.com/Elizabeth_Smart.
To order a signed copy of Elizabeth Smart's book, My Story, visit premierecollectibles.com/my-story-elizabeth-smart/
Source: Daily Herald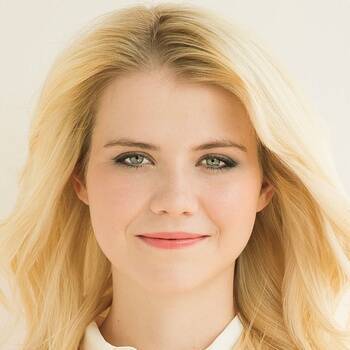 Want Elizabeth Smart for your next event?
Find out more information, including fees and availability.
Find Out More
Keep Reading