Dr. Alex Pattakos
"The Search for Meaning is a Megatrend of the 21st Century"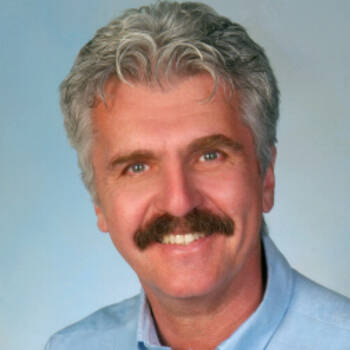 Dr. Alex Pattakos Bio
Alex Pattakos, Ph.D., affectionately nicknamed "Dr. Meaning," is the founder of the Center for Meaning, based in Santa Fe, New Mexico, USA and author of the international best-selling book, Prisoners of Our Thoughts: Viktor Frankl's Principles for Discovering Meaning in Life and Work, which was written at the personal urging of his mentor, the world-renown psychiatrist, Dr. Viktor Frankl (author of the classic best-seller, Man's Search for Meaning). Prisoners of Our Thoughts (www.prisonersofourthoughts.com) is available in 12 languages, with more on the way, and is a national Top-10 bestseller in Spain.
Dr. Pattakos is a former therapist and mental health administrator, political campaign organizer, and full-time university professor (and graduate program head) of public and business administration. He has worked closely with several Presidential administrations on social and economic policy matters, and served as an adviser to the Commissioner of the U.S. Food and Drug Administration. Alex was also one of the initial faculty evaluators for the Innovations In American Government Awards Program at the John F. Kennedy School of Government, Harvard University, and has been a faculty member at The Brookings Institution. He is a past president of Renaissance Business Associates, an international, nonprofit association of people committed to elevating the human spirit in the workplace. During his tenure as President, RBA was active in Australia, Canada, Europe, Nigeria, South Africa, and the USA.
Dr. Pattakos understands the challenges facing people in today's uncertain times. Through his work with Fortune 500 companies, public and nonprofit organizations, and university teaching, Alex has helped people at all levels and in all walks of life build their capacities for personal and organizational transformation. Moreover, as a principal of The Innovation Group (www.seedsofinnovation.com), he consults internationally with individuals, teams, and organizations in all sectors and industries with an explicit focus on designing innovation systems, processes, products, and policies that make a positive difference and that are truly "meaningful."