Don Hutson
America's Foremost Authority on Selling Value, Author of The One Minute Negotiator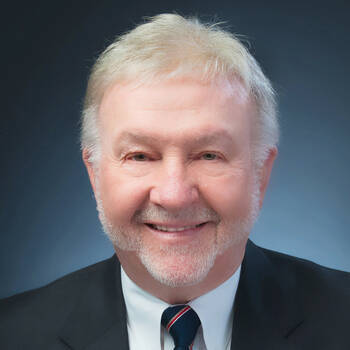 Don Hutson
America's Foremost Authority on Selling Value, Author of The One Minute Negotiator
About Don Hutson
Don Hutson's careers in speaking, management and sales have brought him many honors. He successfully worked his way through the University of Memphis, graduating with a degree in Sales. After becoming the #1 salesperson in a national training organization, he established his own training firm and was soon in demand as a professional speaker.
Don's client list includes over half of the Fortune 500, and he is featured in over 100 training films. He is CEO of U.S. Learning, pioneers in online ...
The positive feedback on your keynote presentation at our franchisee convention is still coming in! . . . 'excellent content' . . . 'entertaining' . . . 'goal-focused' . . . 'interactive' . . . 'on target' . . . You are on our 'A List' of speakers!
Kevin Bates, Senior Vice President - Precision Auto Care
Don Hutson's customized industry content, dynamic delivery, and expert facilitation skills made our Leadership Retreat a great success.
Martin Edwards, President - National Association of Realtors
Don Hutson has been working closely with us for two years in sales, customer service, team-building, personal coaching, and planning. During this period we have enjoyed sales growth of 50%, gained 30% in market share, and increased profits commensurately.
Scott Messmore, CEO - MBI Steelcase Distributers
We scheduled a day with Don Hutson who not only enlightened our sales team on the benefits of high performance selling but provided insight regarding sales strategies and style awareness. Don was the highlight of our sales meeting.
Stacey Callahan, Director of Marketing - Essex Openings - Division of Assa Abloy Americas
As I travel about the country, though it has been a few months after your address at our President's Meeting, I am still hearing about your presentation. I wanted you to know the lasting benefit and positive impression you had on our management team.
Rick Schnieders, CEO - Sysco, Inc.
Working with Don, George, and the US Learning Team has been a real pleasure. The team is so talented that after working with our sales leadership team and having such a positive impact, we brought Don and George in to help with even greater initiatives.
Todd Watson - Executive Vice President - Armstrong Relocation and Companies
20 speaker reviews for Don Hutson View All