Big moments deserve anticipation and team efforts, and there's a sizable moment coming soon I'd love to share with you. We're in Orlando, Florida, counting down!
WATCH THE VIDEO.
READ THE TRANSCRIPT.
This is my new book. Sort of. It's actually a cover of my new book wrapped around my last book, because the new book isn't yet available. But soon it will be! The worldwide release of Positive Chaos is June 13, just over two months from now, which will be here FAST. I tell you this because, as a follower of this weekly coaching series, I want you to participate in this moment with us as part of our launch team. And for that, we've included some very cool bonus incentives and special access.
But first, let me tell you why I wrote the book. Chaos isn't just coming our way, my friend. It is an ever present part of our lives, and will intensify in the coming days. Chaos often represents the extreme of disruptive change. Uncertainty, and randomness, and the collapse of systems you once thought solid.
But it doesn't have to be that way. Chaos can also be a positive force that amplifies intention, accelerates growth, and elevates leadership ability. Little things change everything, faster than you know, and I'll show you how to make chaos work for you.
We also conducted a first-ever study which reveals the current, serious impact of chaos on the American workforce, and how leading through chaos requires different skills and approaches. So whether you're leading a team, or just leading your life, this will help you now and in the future.
I want you to start reading this book before it releases and get valuable bonuses by being a part of our launch team. This QR code and the link below both take you straight to that opportunity, which simply starts by preordering the book. Then, I'll share more with you in our special "Launch Team Community." So, please take action and do this today! And then, like they do here on the Florida Space Coast, we'll be gearing up, while counting down, together. Until next week, stay Off Balance On Purpose.
The post Countdown to Launch! appeared first on Dan Thurmon.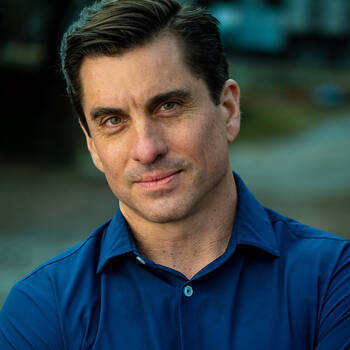 Want Dan Thurmon for your next event?
Find out more information, including fees and availability.
Find Out More
Keep Reading