Cynthia Round
SVP Marketing & External Relations Metropolitan Museum of Art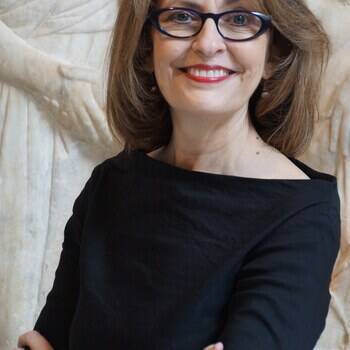 Cynthia Round Bio
Cynthia Round is a brand strategist with focus on revitalizing legacy brands and building relevance to new audiences. She has led marketing at the Metropolitan Museum of Art--NYC's most visited tourist attraction--and United Way Worldwide--the largest privately-funded nonprofit in the world. Previously she built global brands at P&G and Ogilvy & Mather and now advises cultural and nonprofit organizations.
As Senior Vice President of Marketing & External Relations for The Metropolitan Museum of Art she led development and implementation of the audience engagement strategy and new brand identity, exhibition and tourism marketing, the press office, and visitor services. At a record-high attendance of 7 million last year, The Met is the most visited tourist attraction in NYC and the largest art museum in the USA.
Prior to joining The Met, Cynthia led marketing and the re-branding of United Way Worldwide, the largest privately-funded nonprofit network in the world at $5 billion raised across 40 countries. She began her career in brand management at P&G in the USA and Italy; later worked at ad agency Ogilvy & Mather as Senior Partner & Executive Group Director, re-energizing and building brands in packaged goods and high tech, non-profits and entertainment.
She is a featured speaker on branding and social change, recently at TechMedia's Digital Summits in DC and Philadelphia, the US Mission to the UN in Geneva, Switzerland, the Marketing United 2017 Conference in Nashville, TN, the ADMA Global Forum in Sydney, Australia, and in graduate courses at Yale, NYU, Columbia, and Oxford (UK).
Cynthia is on the board of the Advertising Educational Foundation and is past-chair of the Soho Rep Theatre board. She earned her B. A. degree from Oklahoma State University, where she has served on the OSU Foundation board of governors and has been honored with the Distinguished Alumni Award.