Cynthia Round
SVP Marketing & External Relations Metropolitan Museum of Art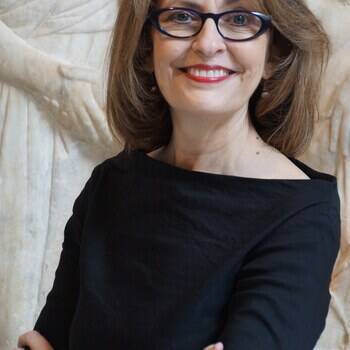 Cynthia Round Text Reviews
Cynthia is one of the best keynote presenters! She is brilliant, engaging and a very passionate speaker with a clear presentation manner and delivered powerful messages that resonated perfectly with the audience. We received so much positive feedback from the conference delegates. I would highly recommend Cynthia to anyone!
Helena Mikhailova, Senior Manager - Content & Programming - ADMA
Cynthia is, hands-down, one of the top five public presenters I have ever seen. She knows how to put together a presentation that is sharp, varied, and keyed to the audience. It's her unusual experience across corporate, agency, and non-profit/NGO worlds. Months after she presented, people were coming up to me saying how much they got out of her presentation. The response in Athens was why I asked her to be part of a panel in Switzerland this winter, and again, she nailed it.
Todd Pierce, Public Affairs Counselor - U.S. Department of State