The Leadership Authority
About
John C. Maxwell is a #1 New York Times bestselling author, coach, and speaker who has sold more than 25 million books in fifty languages. In 2014...
The World's Funniest, Most Inspiring Comedian
Latest Review
Many teachers have expressed their delight for the evening. They loved laughing and many have expressed that Jeff has been the best entertainment ...
Non-profit Leader & Visionary
Latest Review
The Poor will be Glad is a light to the path of social entrepreneurs, students & philanthropists showing how to help the poor physically while ...
Mother of four, award-winning actress
About
Mother of four, award-winning actress, and pro-life Republican in Los Angeles, Patricia Heaton is one of the most unusual and refreshing voices in...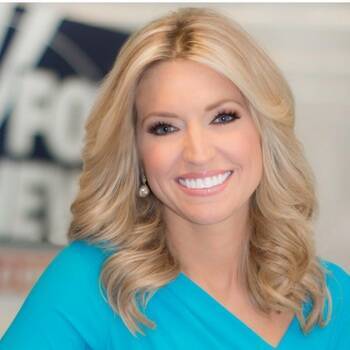 Co-Host of Fox News Channel's Fox & Friends
About
Ainsley Earhardt currently serves a co-host of Fox News Channel's (FNC) Fox & Friends (weekdays 6-9AM/ET) alongside Steve Doocy and Brian...
Head Coach at Nevada, Olympian, National Champion
About
Steve Alford is the former head coach of the UCLA Bruins, a national champion as a player with Indiana University, and an Olympian in the 1984 Los...
1 Video
Inspiring Blind Football Player for USC
About
Jake Olson is 21 years old, a resident of Huntington Beach, California and is attending USC as a senior. When Jake was 8 months old, he was...
1 Video
Jan Dravecky - The Woman Behind the Man - Dave Dravecky
About
Jan Dravecky is the wife of former San Francisco Giants baseball pitcher, Dave Dravecky. Together, Jan and Dave founded the Endurance ministry,...
Two (Newly Married) Comedians Featured on Comedy Central, The Tonight Show and Many Top Comedy Venues
Latest Review
The event went fantastic! The comedian was outstanding and we had our largest turnout ever for a marriage event. This was a significant ...
2 Reviews
Hollywood Celebrity Stephen Baldwin is well known for his bold stance in his Christian faith
About
STEPHEN BALDWIN is more than an actor, producer, director and author. He is also an evangelist, entrepreneur and family man, currently residing in...
7 Videos
NY Times Bestselling Author of "The Christmas Shoes" & Featured speaker on Women of Faith, eWomen and Among Friends national conferences
Latest Review
Donna VanLiere served as a Patricia Adams Lecture Series speaker at Heidelberg University. . . . I admire Donna's commitment to the craft of ...
Real-estate Entrepreneurs / Advocates for Conservative Values
Latest Review
David and Jason Benham captured the attention of our audience the moment they set foot on stage. Their delivery of truth mixed with humor and ...
Member of Benghazi Annex Security Team
About
Mark "Oz" Geist is a member of the Annex Security Team that fought the Battle of Benghazi, Libya, from September 11 to September 12, 2012. A...
3 Videos
Best Selling Author, Co-founder at Ron Clark Academy, and National Teacher Hall of Fame; Organization Culture/Climate and Communication Specialist
Latest Review
Kim Bearden is a phenomenal keynote speaker and/or workshop presenter. She is an inspirational and accomplished educator with practical insight ...
1 Review
·
2 Videos
·
1 Book