Premiere Exclusive
Jon Erwin
Director, Writer, Producer of October Baby and I Can Only Imagine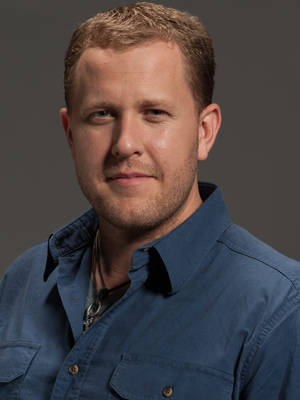 Jon Erwin Bio
A feature lm, dramatic TV series, documentaries, reality television, shorts, music videos and commercials . . . all of these are regulars for the Jon Erwin and his brother Andrew, a writer/director duo from Birmingham, AL. These unorthodox artists are anything but traditional. They focus on new and innovative ways to produce a diverse portfolio of work--from their multi-award winning documentaries such as, THE CROSS AND THE TOWER, to the dramatic and reality TV series Life After and Real Strength, to their rst feature lm OCTOBER BABY.
Jon began his career alongside his brother as a teenager, working as a camera operator for ESPN. Local games at the University of Alabama soon became a full-time career as a sports cameraman. He eventually worked on everything from ESPN College Football Primetime to FOX NFL--doing events like the XGames, the NFL, the NBA and the Super Bowl. In 2005, he began to venture into directing commercials and music videos. He found his greatest success in the world of music, directing music videos and producing concerts and television programs for platinum artists like Amy Grant, Michael W. Smith, Switchfoot, Skillet and Montgomery Gentry among many others. He has received 10 nominations and three consecutive wins for Music Video Of The Year at the GMA Dove Awards. He is now a veteran of nearly a hundred music videos and concerts.
Recently, Jon and his brother completed filming their third feature film, Woodlawn. From second grade on Jon was home schooled and frequently credits his career in the film business to this. He is now a home school dad and an advocate for the benefits of home schooling.