Premiere Exclusive
Carey Nieuwhof
Host of Carey Nieuwhof Leadership Podcast / Leadership Expert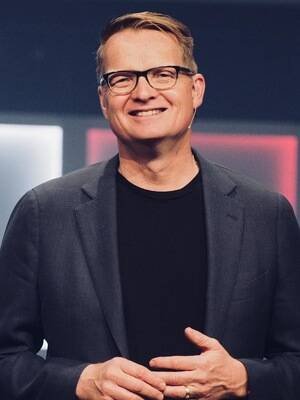 Premiere Exclusive
Carey Nieuwhof
Host of Carey Nieuwhof Leadership Podcast / Leadership Expert
Travels From
Toronto , Ontario
About Carey Nieuwhof
Carey Nieuwhof is a best-selling leadership author, speaker, podcaster, former attorney, and church planter.
Carey speaks to leaders around the world about leadership, change and personal growth. His podcast, The Carey Nieuwhof Leadership Podcast, has 18 million downloads and features interviews with many of today's top leaders.
In addition, Carey writes one of today's most influential leadership blogs at CareyNieuwhof.com. His online content is accessed by leaders over 1.5 million ...
I've asked Carey to speak at numerous events. I love his ability to combine profound insights, personal story and humour. Plus, Carey and his team are great to work with.
Andy Stanley - North Point Church
Carey far exceeded expectations... I saw time and time again his desire to connect with our team outside of the platform. I don't know another speaker that made the types of efforts that Carey made!
Lifeway Leadership
Carey's insights...are invaluable. His wealth of knowledge spans many different topics and he is a trusted resource for many leaders
Seeds Conference
Carey's leadership insights are both profound and practical and what makes his message so valuable is that it is immediately applicable. Carey's ability to translate big ideas into everyday life and leadership is both inspiring and incredibly helpful.
Riverview Church, Perth Australia
Carey's leadership podcast has been a great source of learning, so we were sure he would be able to deliver a breakthrough message for our Workmatters Conference. Carey delivered 100 percent! We enjoyed every minute of getting to know him, collaborating on the message and working together to deliver a great conference in the most challenging time we have seen. Carey's message was on point for our theme, impactful and what our audience needs right now. We would definitely work with him again.
Catherine Gates, Senior Director of Content & Partnerships - WorkMatters
5 speaker reviews for Carey Nieuwhof View All