Brian Hicks
Author & Humorous Sales/Motivational Speaker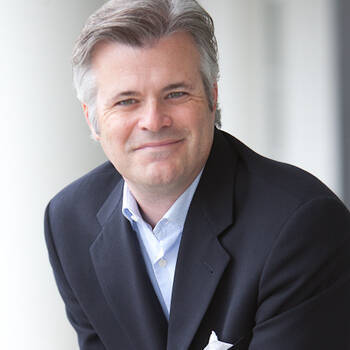 Brian Hicks Bio
Known for his humor and "truth told in love" delivery, Brian Hicks has been called everything from Bill Cosby to Billy Graham by audiences all over the United States. "You hit them with a 2x4," says one leader, "but they were laughing so hard they didn't even mind!"
With an onstage energy that's been called "an adrenaline rush," Brian is quickly becoming a sought-after speaker across the country. He has a unique ability to connect with both men's and women's groups, and especially enjoys couples events, as spouses laugh and learn together.
A proud preacher's kid, whose Great Grandfather, Grandfather & Uncle were also Southern Baptist preachers, Brian is equally at home in corporate workshops and church worship centers. Having taught a Bible Study for 10 years, he is adept at blending scripture, anecdotes from great historical figures, personal experience and his unique brand of humor to encourage Christians to step out on faith to pursue the plans God has for them at home, at church and at work.
Whether it's a restored relationship or a passionate pursuit, we all dream of creating a new world for ourselves. More often that not, however, we don't move from the dreaming to the doing. Brian believes we're all guilty of choosing content and convenient over what we're capable of. In so choosing, we sell ourselves & our families short, but more importantly, we dishonor God. Referring to John Wesley's famous quote, Brian asks groups, "Is anyone coming to watch you burn? And if not, why not?"
He's unapologetically challenging because he's practicing what he preaches. "If I can do it," says Brian, "anyone can."
He enjoyed an enviable 20-year career with Aflac, the top supplemental health insurer in the world. He started as a sales associate while in college, and after graduation, stayed with the company, moving into management. For 15 years, he trained and motivated salespeople and their managers, speaking in all 50 states, Guam, Puerto Rico and Japan. His efforts even landed him in The Smithsonian Institute! He helped lead the #1 state sales team in the company - with $45 million in annual sales in 2008, but he didn't believe he was squarely in the middle of God's will for him and his family.
With his wife as his prayer partner, they determined God was calling them to create a new world for themselves, but they had been choosing content and convenient over capable.
So on July 4, 2009, he walked away. "Independence Day had a nice ring to it," he says.
Since then, Brian has expanded his onstage message, created an online personal development club and completed his first book, an inspirational novel called The Tinderbox Tapes. He speaks and conducts leadership workshops across the country, and writes The Daily DifferenceMaker, a daily inspirational article, on his website, www.brian-hicks.com and blog, Brian Said...
His inspirational column is featured each month in Benefits Selling Magazine.
Brian lives just outside Nashville, Tennessee with his wife of 19 years and their 3 boys. They enjoy frequent Jeep rides in the country, cooking out on the grill and cheering for their beloved Florida Gators on Saturdays in the fall. On a typical weekday, you can find Brian & Tina at their favorite coffee shop, where he writes and she edits And somehow they remain happily married!