Algernon Tennyson
International Youth and Young Adults Speaker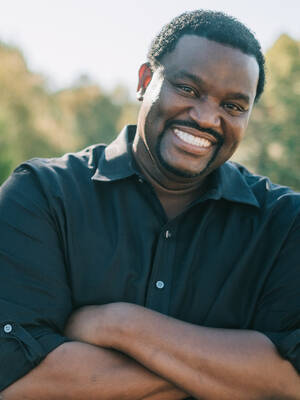 Algernon Tennyson Text Reviews
Algernon is not just an incredible speaker, he speaks from a heart of passion, and from the truth of God's Word. I recommend him to any organization that is seeking to inform and inspire people to do great things for God. Algernon is your guy!
Pastor Israel Cox - Crosspoint Church, Gulfsport, Mississippi
Al Tennyson is the read deal! His passion for the Lord is contagious and his heart for people is genuine! I have used Al in many ways with many different age groups and his ability to relate and capture his audience is amazing.
James Dollar, Worship Pastor - Concord Baptist Church, Clairmont, Georgia
I have witnessed a man who has a passion for the Lord and His Kingdom. He has a good understanding of both the Grace and the Truth of God. He absolutely has a burden for the lost, or shall I say the burden has him!
Rabbi Greg Hershberg, Pastor - Beth Yeshua Messianic Church, Macon Georgia
I fully endorse the ministry of Algernon Tennyson. He is relevant and Biblical. Our students responded to his teaching because they can tell he is real and interested in their lives.
Terry Caywood, Headmaster - Harvest Christian Academy, Watauga, TX
Every generation seemingly has its share of choice and favored servants, those who speak the gospel with great clarity and results. Algernon is one of those servants and any organization would benefit by this anointed and trusted ministry.
Trevor Baron, Lead Pastor - Hawk Creek Baptist, London KY