Bill Sims Jr.
Leadership Speaker and Author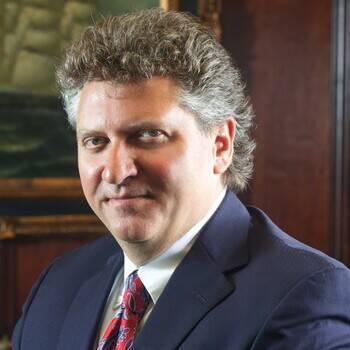 Bill Sims Jr. Bio
Bill Sims is a safety leadership speaker, author and leadership workshop developer. He is president of The Bill Sims Company, Inc. For nearly 40 years, Bill has created behavior-based recognition programs that have helped large and small firms to inspire better performance from employees and increase bottom line profits. He holds issued patents in the field of employee motivation and recognition.
Bill's book entitled Green Beans & Ice Cream-The Definitive Recipe for Employee Engagement, Motivation and Recognition is based on this seminar and his experience having built more than 1,000 recognition programs since. More than 1,000 firms have benefited from consulting with Bill, including Dupont, Disney, Siemens VDO, Coca-Cola, and Ford, to name a few.
Bill Sims has spoken at the American Association Of Safety Engineers (ASSE's) annual Professional Development Conference's in San Antonio, Baltimore and recently in Chicago to international Health Safety and Environment (HSE) professionals and corporate management. He has been a keynote speaker and leadership speaker at a vast number of conferences globally; for example; the National Institution of Occupational Safety and Health (IOSH/NIOSH) in Scotland, the Saudi Council of Engineers and at many more locations in the Middle East, Europe, Australia, South Africa and more.
Consistently high ratings of nearly 95% from attendees.
Bill was a keynote speaker at the Annual N.C. Workman's Compensation Education Conference and at the National Safety Council Congress & Exposition. He has already been booked by the American Association Of Safety Engineers (ASSE) Middle East and Kuwait chapters to address a large number of international conference delegates - about 1000 in Bahrain and over 500 in Kuwait representing technical and corporate management executives from the major Middle Eastern oil, gas, petrochemicals companies and also from their multi-billion dollar associated expansion construction project corporations.
One of the reasons Bill's presentations are consistently well received is that he delivers the message in understandable language, and illustrates his points with industry relevant examples and anecdotes so that people can quickly understand these methods and find ways to immediately apply them in the real world. This might be why 97.2 percent of the participants of the National Safety Council Conference & Expo in Anaheim, CA, and also throughout Saudi Arabian oil, gas and petrochemical corporations evaluated his sessions as "providing new information and skills" and 91.3 percent stated that the information he shares is "valuable for practical application."