Tim Tebow
ESPN Analyst, Heisman Trophy winner and NCAA National Football Champion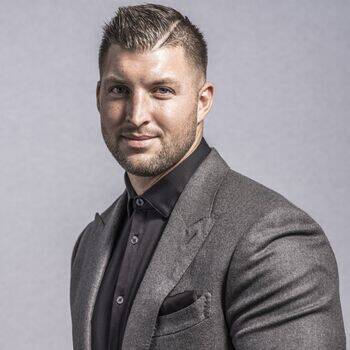 Featured Athlete Speaker
Tim Tebow
ESPN Analyst, Heisman Trophy winner and NCAA National Football Champion
Travels From
FL, United States
About Tim Tebow
TIM TEBOW is a two-time national champion, first-round NFL draft pick and Heisman Trophy winner. In addition, he serves as a college football analyst for ESPN. Prior to joining ESPN Tebow played three years in the NFL for the Denver Broncos and the New York Jets.
Recently, Tebow retired from professional baseball where he was a member of the New York Mets organization.
Tebow is the author of four (4) New York Times Best Selling books; Through My Eyes, which was named the #1 sports and religion book ...
More Featured Athlete Speakers View All Leadership, teamwork, goal-setting and success are all attributes required of professional athletes. These leaders bring her on-field experience to keynotes.