Andrew Busch
Moving audiences from today's turmoil to tomorrow's opportunities!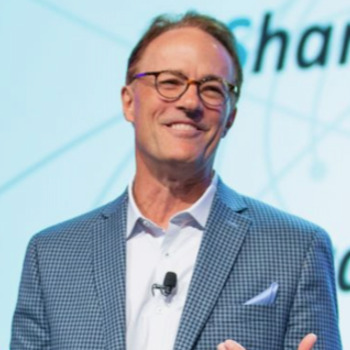 Andrew Busch
Moving audiences from today's turmoil to tomorrow's opportunities!
Travels From
Charlotte, NC
About Andrew Busch
Andrew Busch is the former 1st Chief Market Intelligence Officer for the US government and an economic futurist. For the CFTC, he was charged with improving and enhancing the government's understanding of the markets and the economy. His job was to take all the news, information and data on the economy and markets; and filter it into condensed, easily understood research; then communicate it to the government and public.
Andy provided economic and market briefings to White House, US House, ...
Andrew Busch was a key success factor for our NC Chamber's 79th Annual Meeting.
He gave us an ability to understand the future economy and opportunities for growth.
Our members gave him a 100% satisfaction rate with a 5.0 rating on a 5-point scale.
The success of the event wouldn't have been possible without him.
Talisa Hite, Director of Events - NC Chamber of Commerce
It was just what we were looking for - an engaging, interesting, and informative presentation to engage our virtual audience. Andrew keeps the presentation moving, uses effective visuals, and provides thoughtful analysis throughout. He's an outstanding presenter in a virtual environment, and I know he would be more amazing in person. I highly recommend Andrew for your next event!
Darcy Burnett, Sr. Education Coordinator - Iowa Bankers Association
We had Andy Busch speak for our virtual client meetings and he was great.
We wanted an expert on the economy and he delivered actionable content with energy.
Andy gave our clients the economic context to understand where we've been and where we are going in the future. COVID, vaccinations, stimulus and growth opportunities from super charged trends were all covered.
Rob McGrain, Regional President Baltimore - Accelerent
We hired Andrew to appear in-person for our fall Pacific Life Educational Symposium to provide insight into the economy, US election, and technology, and their impact on business and jobs. He delivered a high energy and engaging session to our large virtual audience. Our clients were actively engaged, and we ran out of time for all the questions they wanted to ask. His message of "prepare now for the opportunities ahead" was the message of optimism we needed for our attendees.
Stephanie Niswander, CMP, Event Project Manager - Pacific Life
Andy was outstanding. We had many, many members come up and say he was the best keynote speaker we've booked. He's funny, upbeat and took time to spend time with our members. We were inspired by his positive look into the future for the economy and opportunities.
Beth Mills - Western Bankers
It was fantastic to have Andy provide the keynote address at our economic outlook conference. We got so much great feedback that everyone loved his insights and his presentation! He tailored it specifically for us and showed the future AZ growth opportunities. We'd love to have him come back!
Alex Rounds (McAlister), Event Director - Phoenix Business Journal
10 speaker reviews for Andrew Busch View All