Premiere Exclusive
Amanda Little
Environmental Reporter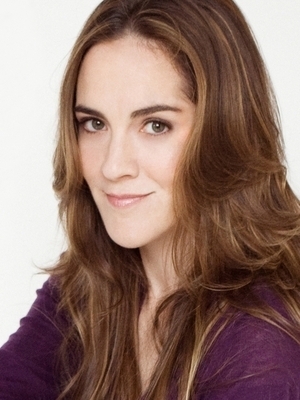 Amanda Little
Environmental Reporter
Expertise
Travels From
Nashville, Tennessee, United States
About Amanda Little
Amanda Little is the author of Power Trip: The Story of America's Love Affair With Energy (HarperCollins) and teaches investigative journalism at Vanderbilt University. Little has published widely on the environment, energy and technology for more than a decade. She wrote a syndicated weekly column about green politics on Grist.org and Salon.com, and a monthly column on green innovation for Outside magazine, where she was a contributing editor. Her articles have appeared in the New York Times ...
Voice of Energy Change in America
Energy Superpower
Fossil fuels gave rise to America's industries, our military, our cities, and our digital economy-- to virtually every aspect of our lives. Amanda Little will describe how energy built the American ...
Ms. Little spent two days in Bowdoin College. The highlight of her visit was a public lecture on emerging trends in the environmental movement. We have a number of speakers and visitors at Bowdoin, and her time here was one of the year's highlights.
Anthony Walton - Bowdoin College
Amanda Little takes a crucial and complicated issue and weaves a fast, fun, gripping story. She represents the best of a new young perspective, a new voice of green.
Robert Redford
Lively, engaging, thought-provoking, Power Trip takes us on a journey through the world of energy, from its colorful past to its high-tech future. Little answers questions that perplex many--and identifies key questions that only the future will answer.
Daniel Yergin - Pulitizer Prize-winning author of The Prize: the Epic Quest for Oil, Money, and Power
Energy is the most important story in the world bar none and no one has ever told it with more verve than Amanda Little. If you want to know how the world works and why it may not work much longer, this is the book you need.
Bill McKibben
Charming, fun, and deeply informed, Power Trip is a great way to get a handle on our energy and environmental future. Little talks to the key players across America, digs into the reasons we have so many problems, and finds hope for a better world ahead.
Congressman Jim Cooper, Nashville, TN
Combine the historical intrigue of Jared Diamond, the journalistic flare of Tom Wolfe, and the passionate advocacy of Rachel Carson--and you get Power Trip. Amanda's approach makes this the one book about our energy everyone should read and will enjoy.
Andrew Shapiro - founder and president of GreenOrder
13 speaker reviews View All